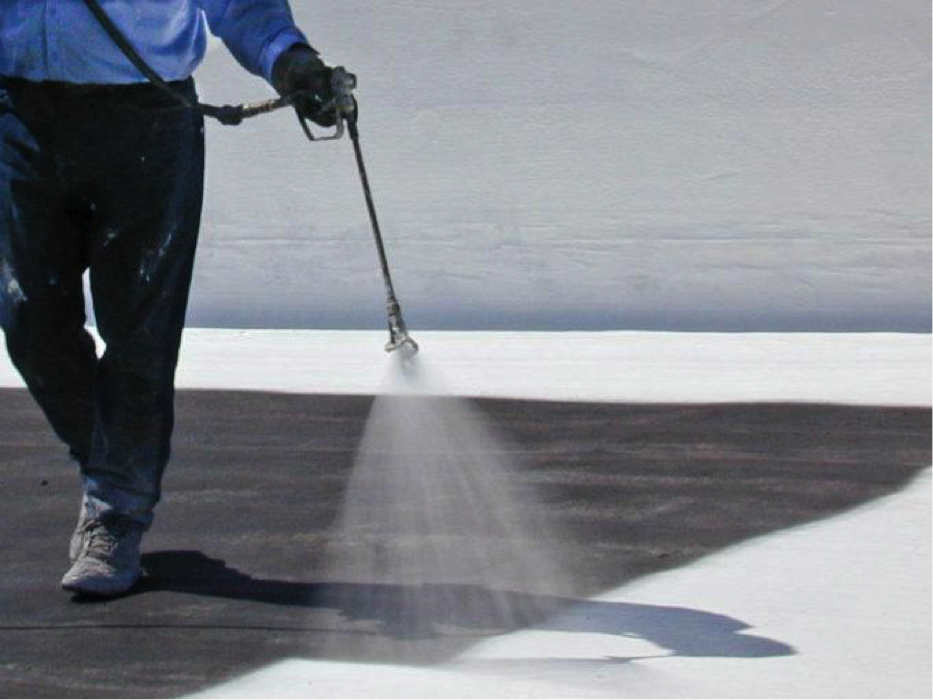 Commercial Building Roof Repair: Where Do I Start?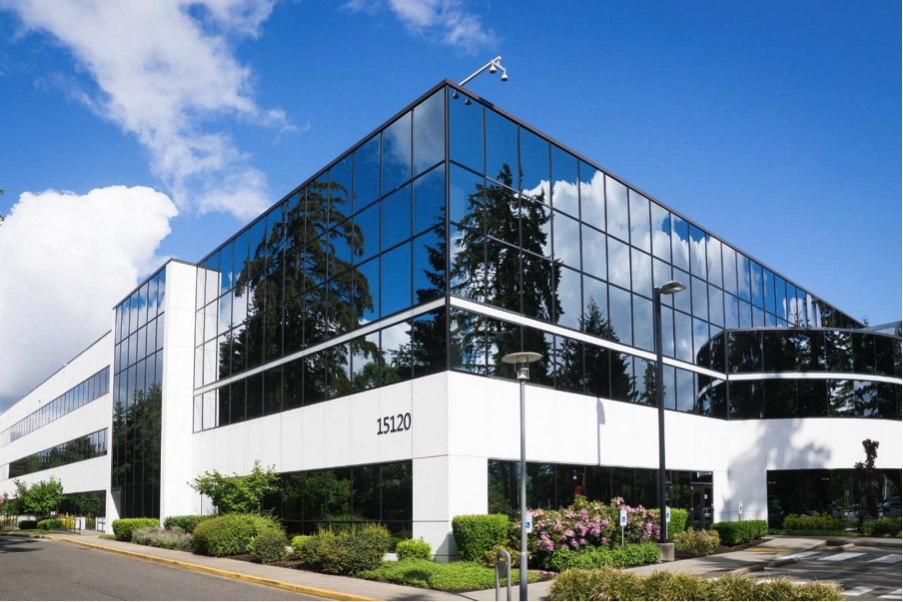 Repairing or replacing a leaky roof on a commercial building can end up being one of the more costly aspects of owning or managing a commercial property. Ensuring you are taking the right steps to properly repair the roof will save you both time and money – especially if your building is in more extreme climates like the Southwestern U.S. where the weather can be particularly harsh on roofing.
The Southwest is known as the hottest and driest region in the U.S., with roof temperatures that can reach up to 160 °F in the summer heat. This level of heat and sun exposure can greatly impact the life of your roof, causing premature aging issues that may not show up right away, leaving your building more vulnerable to future damage.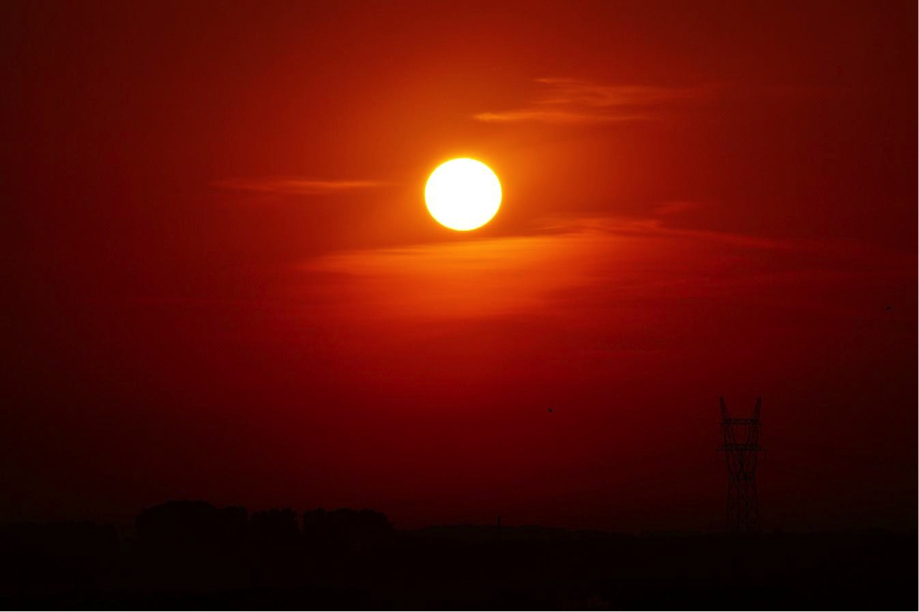 Extreme heat can also cause some roofing materials to expand during the hotter times of the day and then contract when the temperatures lower at night. When combined with weather events like dust storms, high winds, rain and hail, the potential for roof damage greatly increases.
From communicating with potential contractors and reviewing estimates to selecting the contractor and deciding on the right materials for your building, knowing what to expect during this process will impact the success of your roof repair. Let's review the most important things to consider when hiring a contractor to repair your roof.
Getting Started – Requesting Estimates
Owning or managing a commercial property is often filled with many responsibilities and your decisions not only impact you but also your tenants and their businesses or homes. When asking for estimates, it's your responsibility to provide useful information that will help contractors understand the repairs you need and the disruptions you cannot have. Following are some helpful tips that will keep you and potential contractors on the same page during the estimate process.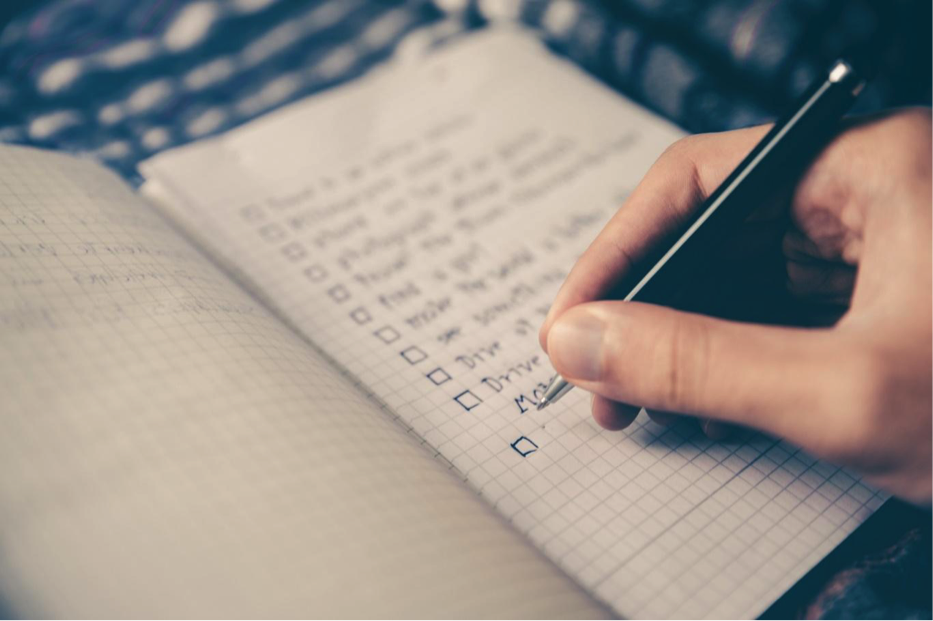 1. Give Plenty of Information About Your Building
To get a more accurate estimate for your repairs, here are some important things to tell your contractor:
Give details about your building: Whether it's business, retail, residential or a mixture of the three, it's useful to the contractor to know the purpose of the building and when it's occupied to gauge safety and noise concerns.
Note accessibility issues: Let contractors know the size and structure of your building so they can accurately estimate how supplies and equipment get delivered and prepare for any special considerations.
Disclose current leaks and previous repairs: Point out all current roofing issues. If you have a log of repairs or inspections, offer to let the contractors review it.
2. Know What Should Be Included in an Estimate 
A good, reputable roofer will be able to give you a detailed review of the work that will be required for the job, including material costs and labor. Most often you will find estimates include the following:
Project timeline: Ensure you and the contractor have the same expectations for progress and completion dates.
Payment due dates and termination policy: Establishing these important dates early and in writing is important.
Contractors and project roles: Full knowledge of roles and responsibilities helps ensure more open communication and a smoother process.
Materials and product pricing: Have a solid understanding of the material and product costs. This will help you know when a contractor has more than the usual markup on materials.
Warranty information Does the contractor offer warranties on their materials, products or work? Can they provide proof of their warranties?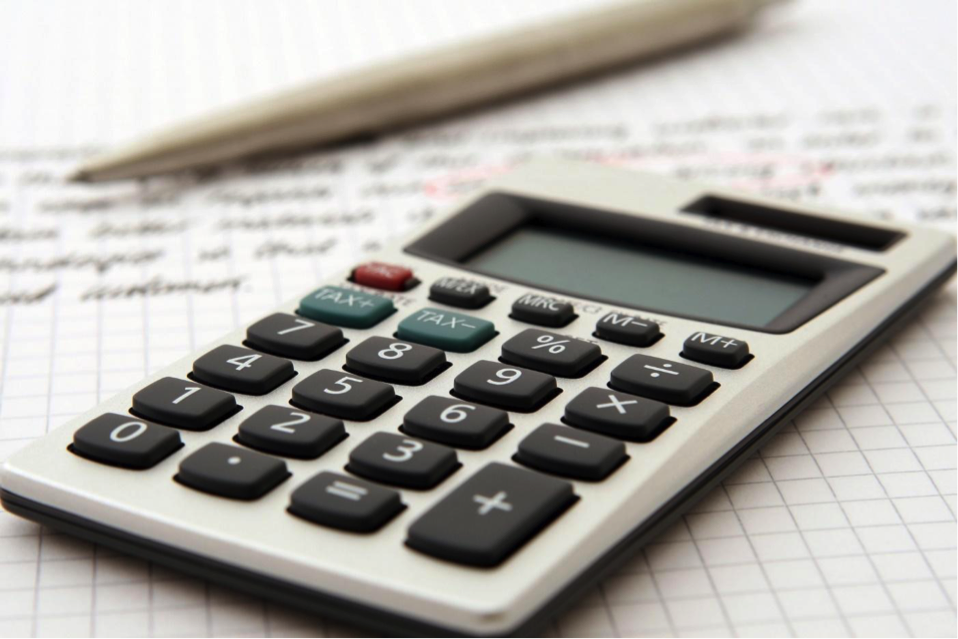 3. Be Wary of Estimates That Aren't Detailed
You want your estimate to be as detailed as possible, including all the relevant steps, materials and labor costs. You may also want to have a drawing of the area being repaired. If you receive estimates that are much lower when compared to other estimates, chances are they are missing some components that will likely add to the final cost.
It's also important to compare each estimate's solution as well. Make sure you aren't comparing a quick fix solution with a 10-year warranty solution. Keep in mind, when doing spot repairs, you are probably not going to get a long-term warranty. The contractor may have to warranty for the actual repair for a minimum time period as per state requirements, but they can't be held responsible for the entire roof section.  
Roof leaks are notorious for traveling under the existing membrane, making them difficult to source. Your contractor may do his very best to determine the source of the leak and still not fix the right spot. The only way to be sure you have the leak covered may be to do a fluid applied reinforced roof over the entire section in question.
Choosing a Contractor – What You Should Know
You started the process by giving contractors the right details about your project. Now, it's time to ask the contractors the right questions about their business so you fully understand their processes.
Knowing what to look for in a contractor and understanding the products and solutions available makes the selection process much easier and less time-consuming. Here are some things to take into consideration during the decision-making process that will help you gain a better understanding of what a contractor's estimate entails and if their work is reputable.
1. Compare Contractors
Be sure to speak to a few commercial roofing contractors and carefully compare their services.
Check out the website and social media of each contractor: See how they represent their products and services.
Read customer reviews and testimonials: Learn what other building owners and property managers are saying about the contractor's work.
National Roofing Contractors Association (NRCA): Click here to see if they are registered with the NRCA. Membership with the NRCA or an affiliated state organization means the roofing contractor is a professional who is most likely licensed and insured to work.  
Check their contractor's license with your local state licensing board for validity or complaints.
Better Business Bureau (BBB): Contact your local BBB to see if the contractor has any complaints registered against them.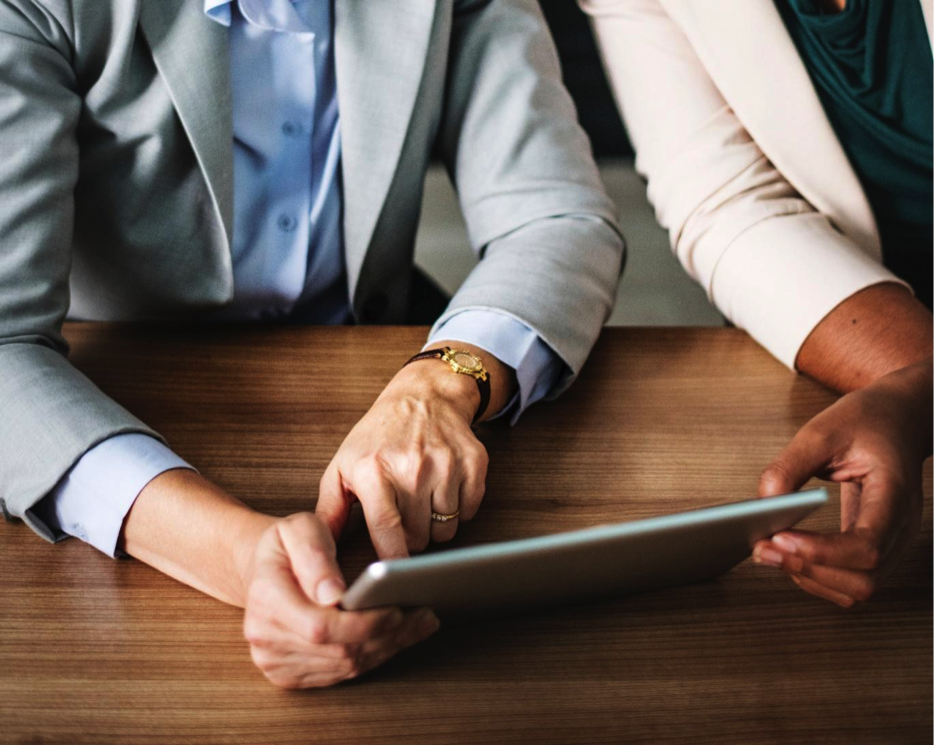 2. Ask Questions 
Roof maintenance and repair can be a costly job, and it benefits you to cover all your bases before you sign an estimate. One of the most important things you can do is ask questions throughout the estimate process. Getting clarification means you can better compare your estimates and make the best decision.
Be sure to ask the following questions to help you learn more about your contractor and prevent any unwanted surprises during the project.
Do they have general liability and workers compensation insurance? This includes basic coverage for bodily injury, completed products liability and medical payments. The contractor's estimate should mention these coverages so you're not held accountable for any accidents or injuries that may occur on your property.
Will they properly dispose of debris? Make sure you have all the information about the contractor's disposal process and ensure you have it in writing (this should also be included in the estimate).
Will they perform an inspection before beginning the job? A good contractor will perform an exterior inspection to look for damage, rot and decay. It's also worthwhile for you to have the building's interior inspected as well to look for issues with the insulation and ventilation and check for leaks and mold.
Click here for more questions and considerations you should keep in mind before making your final decision on a roofing contractor.
3. Take Your Time and Choose a Professional
Most importantly, don't feel rushed into choosing a contractor. Putting more time and effort into finding the most qualified professional ensures your project will be completed properly. Remember, a professional roofing contractor will always be:
Properly licensed
Committed to high-quality work
Service-oriented
Ethical in their business dealings
Established, proven and reliable
Technically competent
Willing to stand behind their work
Committed to their industry
Insured and committed to safety
Trained and experienced
Want a printed reference sheet to help you evaluate contractors? Click here for the NCRA's Roofing Contractor Qualification Statement.
Tenant-Friendly Repair Options
Every building owner will eventually be faced with the decision to completely tear-off an existing roof or repair it. In fact, 2.5 billion square feet of roofing is either replaced or re‐coated each year.
With all the commercial roofing repair and replacement options available, which one offers the highest quality protection and doesn't impact the tenants who will most likely still be occupying the building while it is being repaired?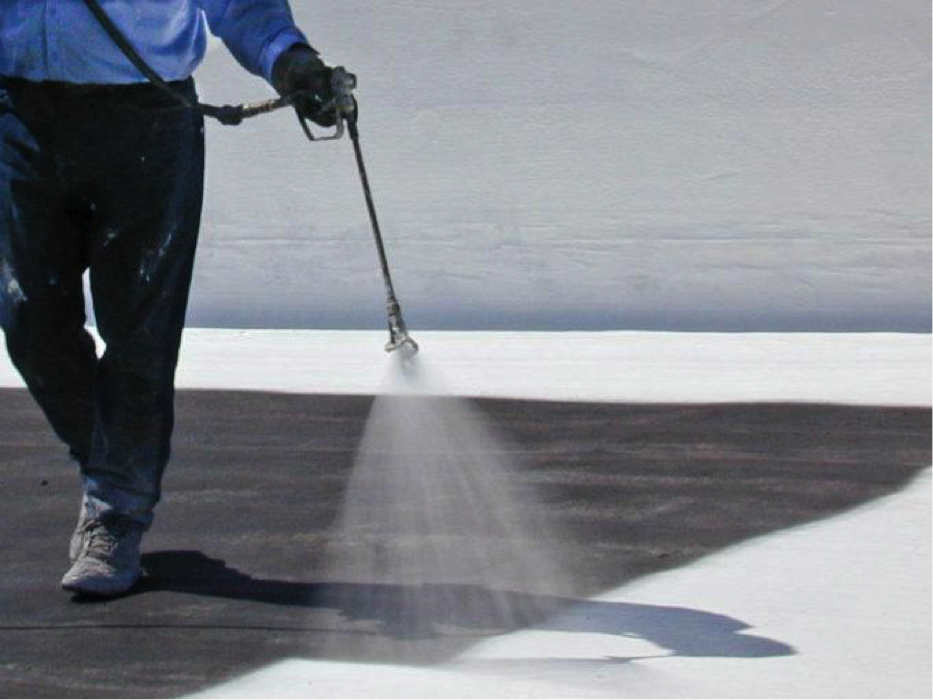 Roof coating systems are designed to protect and extend the service life of roof assemblies for new and existing roof coverings, such as BUR, metal, modified bitumen, single ply membranes and spray polyurethane foam. Using a fluid applied reinforced roofing system is very tenant-friendly and environmentally sound and has several benefits.
No Tear-Off
Given that roofing materials are the third greatest contributor to waste in landfills, roof coatings are an ideal solution to extend the life of a roof and prevent tear-off and waste.
Low or No Fumes
Roofing work can cause many indoor air quality issues in buildings that are occupied during the repair, causing the project delays and increasing the cost of the job. Choosing self-adhering membrane products that emit low or no fumes helps ensure your tenants stay safe and keeps the project on track.
Little or No Disruption
Since no ventilation is required for roof coating application, HVAC systems can remain operational and business won't need to be paused or interrupted during the repair process.
Asphalt Emulsion-Based Systems
Western Colloid's asphalt emulsion-based system is a very appealing option for building owners and managers because it has zero VOCs, no fumes and little-to-no odor. It's applied at ambient temperatures with little-to-no impact to occupants of buildings where the system is being installed.
This type of coating also has no solvents or added chemicals. It is made with just three ingredients: asphalt, water and clay.  Western Colloid's proprietary manufacturing process blends it into a water-based product that can be applied to almost any type of existing roof.
Once thought of as a temporary fix, roof coating has quickly become a roofing repair option that is long-lasting and has many benefits—especially when dealing with commercial buildings. Western Colloid has thoroughly tested the performance of its roof systems by obtaining FM approval ratings. FM Approvals is the only organization in the world that tests only complete roofing assemblies, subjecting them to tests that simulate multiple real-world perils such as fire above and below the deck, wind uplift, hail, weathering, water leakage, foot traffic and the corrosion of metal parts.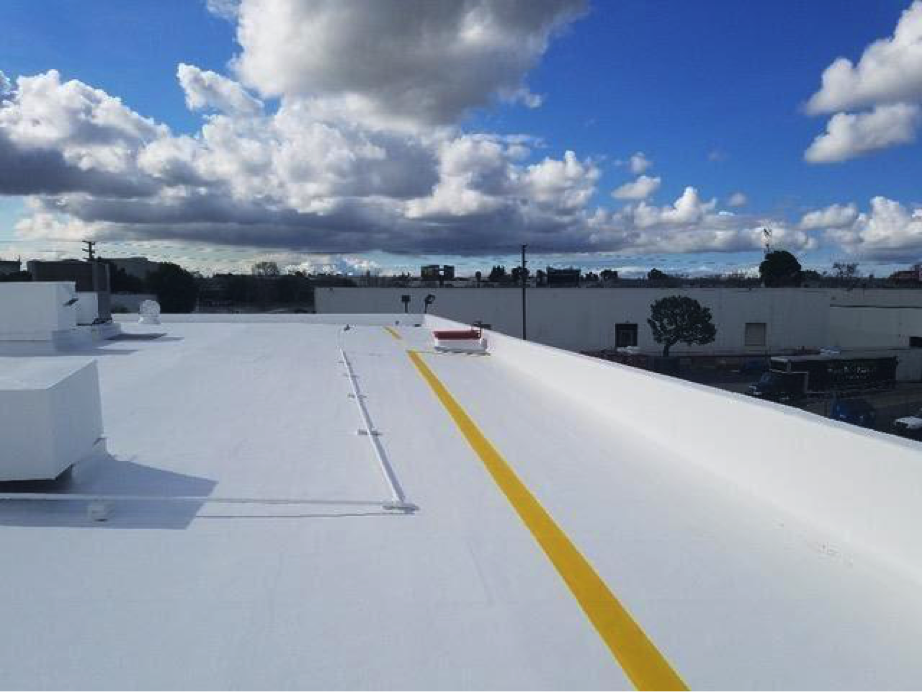 Still Have Questions?
If you're looking for a new roof for your commercial building or it's in need of repair, there are solutions for building owners that need the job done right, the first time. Western Colloid offers resources to property managers and owners, including a range of FM approved systems and U.L. listed products, as well as experienced team members that can provide information, approved contractors, quality solutions and bidding assistance for commercial roofing repairs and replacements.Click here to learn more about how Western Colloid supports property managers and building owners through the budgeting, bidding process and the quality control during installation.