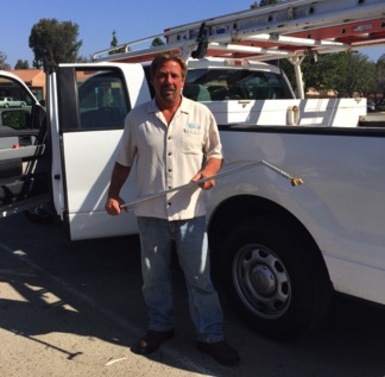 Employee Profile – Tim Ford – Roving Field Tech
In any given month Tim Ford could be in Hawaii, Texas, Colorado, Kansas or any other state west of the Mississippi.  Why, because there are very few people are as talented as he is working on the job with crews.
Western Colloid has a reputation for going the extra mile for our customers.  That includes hands on training with an expert in the practical application of fluid applied roofing.  One of our most sought after technical field experts is Tim Ford.
Tim's common sense approach can train a crew to work more efficiently with correct installation techniques along with the understanding of the ideal equipment to use.  Over the years Tim has helped hundreds of contractors improve their production and become successful with Western Colloid's roof systems.  We are proud to have Tim as part of our Western Colloid family.
If you are interested in Fluid Applied Reinforced Roofing we can show you how.  Contact us today to find out about working with Tim or for more information on our next hands on installation demonstration.  
Click Here