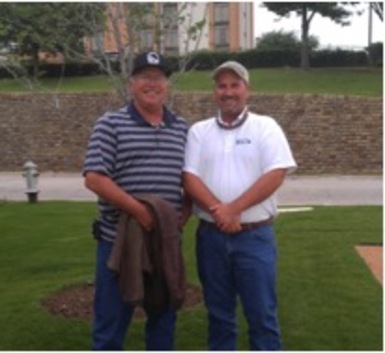 THE NEW TEXAS EDITION OF WESTERN COLLOID
Joining regional sales manager Rick Boyce, please meet Kevin Stonebarger in white, from New Braunfels, Texas. Kevin's position is technical sales for Texas and the Mid-West. Next to Kevin is Steve Widmer, in striped dark shirt, from Midlothian Texas.  Steve's position is operations manager for Texas Mid-West operations.  The addition of Steve & Kevin will enable Western Colloid to provide the best technical sales support and the highest quality products in the marketplace. Welcome Aboard!
To contact any of our Texas team please 
click here
!