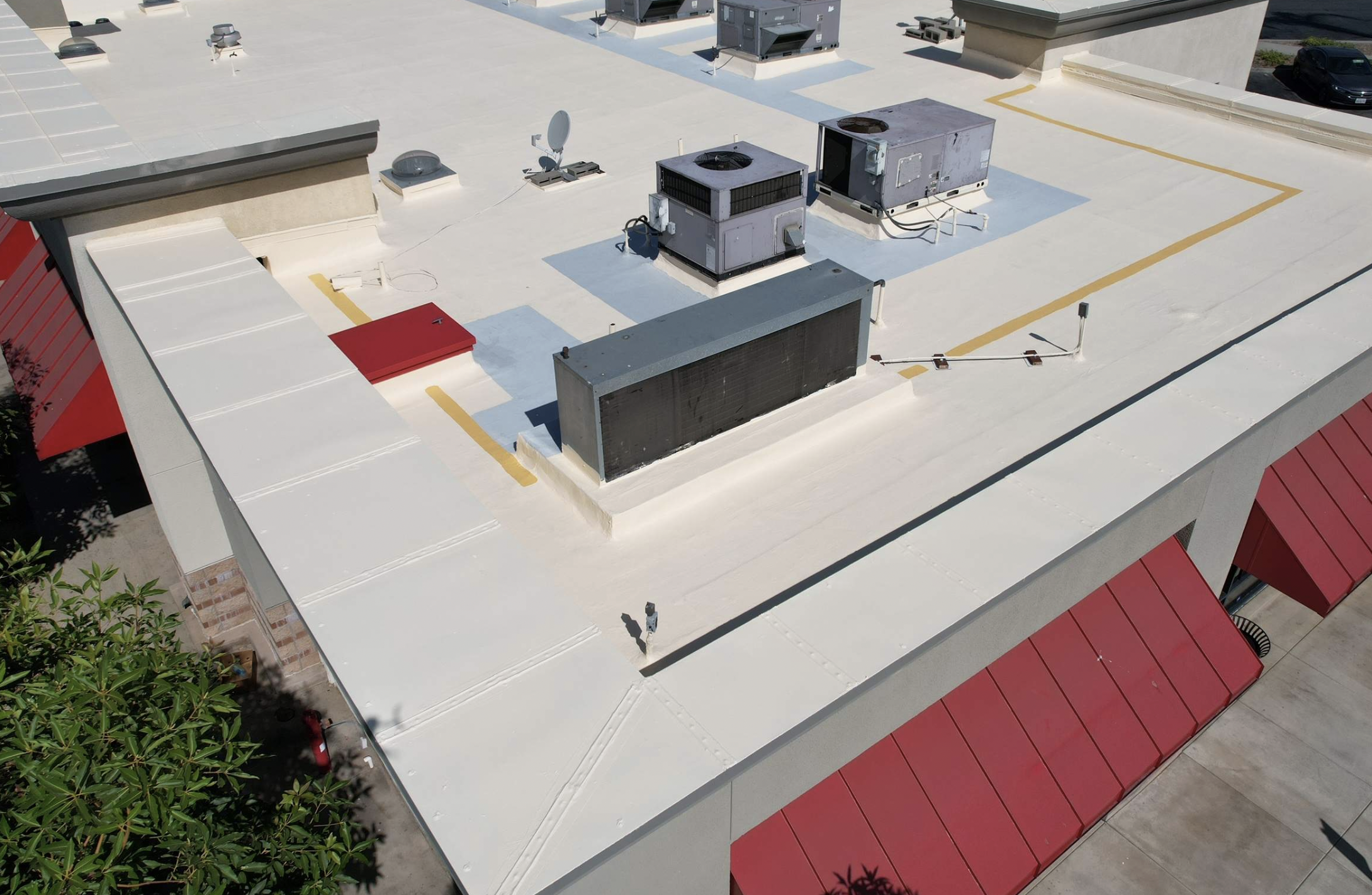 Make an Informed Decision – 9 Good Questions to Pick the Right Roof
Before you make your decision ask yourself these 9 things to help make the best selection for your property.
When it comes to researching a new roof, there's a lot of work that has to be done. You have to inspect the roof, determine your budget and time frame and find a reliable contractor to get the job done. All these things can be so overwhelming, you could easily miss an important step in the process by not asking the right questions.
Before you proceed, ask:
1 – Is this really the best system for my building?
There are many different factors to consider when it comes to deciding on which new roof system you want for your building. Start by getting a good idea of the following things:
Traffic on the roof (i.e., how many people will be up there and how often)
Area climate
Drainage
Solar installations
Insulation needs
Once you have a good idea of what your roof needs, you and your contractor can collaborate in deciding which system is right for you.
2 – Do I have to tear off my existing roof?
Another major question to ask yourself is what kind of disposal methods your contractor will have to use to prepare your new roof system. If your building has a lot of tenants, you have to consider how a tear-off could affect them, especially with toxic materials or noise concerns. You should also have a budget in mind so you can determine if you can afford the extra construction costs that accompany a tear off. And for the more environmentally friendly building owner, you might want to consider that skipping the tear off helps keep old roofing materials out of landfills
3 – Can your new roof system be sustainable?
Owners who want their building to be more sustainable should consider how environmentally friendly their new roof system could be. Sustainability means the ability to maintain and endure systems and processes. A sustainable roof is one that lasts a while and can also keep energy costs down. Consider a more sustainable roof system when picking out a new roof and you could end up saving more money in the long run.
4 – Do you need a cool roofing system?
Cool roofing systems help the environment, help energy costs, improve insulation and they regulate temperatures inside the building and on the roof. If any of these qualities sound like something you want your new roof to have, consider a Fluid Applied Reinforced Roofing (FARR) system!
FARR systems are known for their durability and they can be applied directly over existing roof systems. Installation is quick and won't disturb tenants with fumes. Plus, they keep roofs cool which keeps energy costs down.
5 – Does my roof product selection have a track record?
With all the new roofing technologies in the marketplace, you'll want to find out if the product you have selected has a proven track record. For example, FARR systems have a great track record as proven by its UL Class A ratings and FM 4470 Class 1 approval. This means that the systems have the best possible fire resistance and have been put through rigorous testing for fire, hail and water damage and resistance to foot traffic.
6 – Does the manufacturer train, monitor or rate the contractors to install as per specifications?
When considering a roofing system, it's important to know whether the manufacturer certifies or trains their installers. Often only those contractors who are manufacturer approved will be able to offer system warranties and workmanship warranties. Be sure that when you choose a roofing contractor, you find out their certifications to ensure the quality of the installation.
7 – What does your roof need to be protected from the most?
Again, this is where understanding your area's climate can help you narrow your choices down. If you live in a hot and dry area, you'll need a roof system that offers superior UV protection. If your area's climate is more humid or prone to rain and snow, you need a roof that protects against leaks and water damage. Thankfully FARR systems protect your roof from all the elements.
8 – How much maintenance does it require?
Another important consideration for your new roofing system is to find out how much maintenance you'll need in the future. Getting your roof maintained often can cost you way more than you'd like to spend. A roof system that can be easily maintained could help you with budgeting your overall building costs. Because FARR systems are so durable and high performing, they do not require frequent maintenance.
9 – What would cause this new roof to fail?
When deciding what kind of new roofing system you want for your building, you should consider what possible issues could arise with it in the future. If you live in an area that's prone to hail, you want to consider the hail rating of the new roof system. If your roof is at risk of fire damage, learn the fire resistance of the roof. Living in an area that gets a lot of rain means your roof is at risk of ponding and leaks, so you want a roof that drains well and resists degradation and mold growth that can accompany standing water.
If you have any additional questions, we encourage you to contact us! Western Colloid is here to help you with your new roof purchase every step of the way.
Photo credit G.P. Roofing