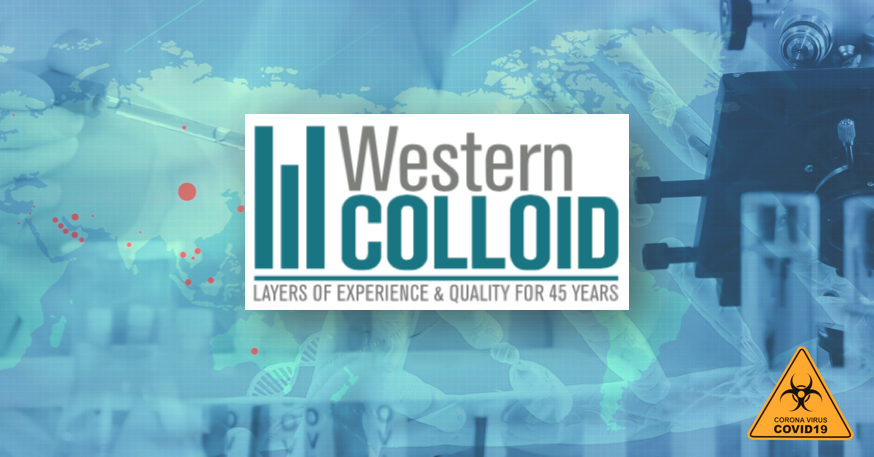 SPECIAL ANNOUNCEMENT – WESTERN COLLOID COVID-19 UPDATE
To Our Industry Partners, Customers and Friends:
At Western Colloid, the safety and well-being of our employees and customers is always our top priority.  With that in mind we also recognize the importance of providing our customers with the products you need to keep our industry and the infrastructure of our communities moving forward. We wanted to share with you the steps we are taking in the wake of the COVID-19/Coronavirus situation.
For our customers, we are working hard to have as little inconvenience as possible to the services we currently provide.  We are continuing to manufacture products and provide and schedule deliveries.  Our outside sales staff will be available digitally and by phone.  Our technical representatives will continue to work with our customers on a one-on-one basis to provide sensible alternatives to inspections and training.
For our employees, we have limited the size of internal meetings, provided remote work solutions when possible, adhering to social distancing within our facility, and are continuing to reinforce safe behavior in every environment.
These are challenging times to say the least. Our hearts are with everyone as we take this unprecedented event one day at a time. Please don't hesitate to reach out if you have any questions or concerns.
Thank you for your understanding and patience during this difficult time and we wish you and your family safety and good health.
Greg Hlavaty, President