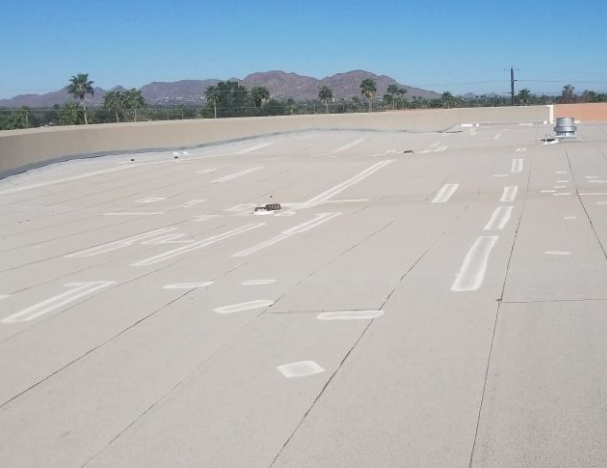 Going the Repair to Failure Route for Your Roof
Many simply coax their roof along until it absolutely must be replaced, however, there are better solutions to choose in order to avoid serious roof repair or failure.
Roofers Can Renew, Restore and Recondition Roofs
In the Process of Making Repairs?
Since most repairs prolong the inevitable, begin treating repairs as an investment that will ultimately cause a significant cut in the cost of maintaining a roof.
Using a restoration product during repairs makes it so that your roof won't have to be replaced sooner than anticipated. It is also possible with some products to make ongoing repairs and later
tie it into an entire warrantied roof system when your budget permits.
Be sure to consider your occupants when making repairs to a building in use. Many products have high volatile organic compounds (VOC) which cause noxious fumes. Western Colloid products don't. Our water-based systems mean every part of the installation process is non-toxic and harmless to the environment.
When Is It Time to Repair or Reroof?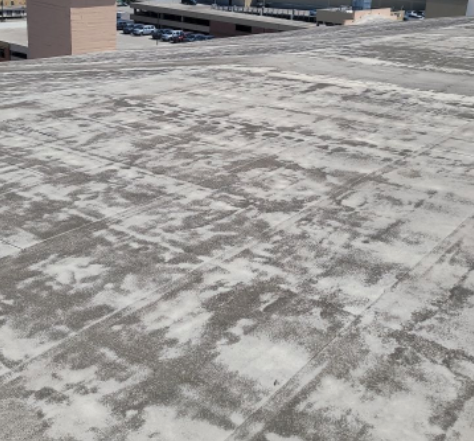 Each roof has its own set of concerns. After evaluating your roof life and calculating the math, you may find that repairs may be quite expensive. Don't wait until the roof surface and substrate are so damaged only a complete tear-off will do.  If you haven't done a life cycle assessment, ask your roofing contractor or a Western Colloid Consultant to help you.
Reducing waste added to landfills containing toxic materials is a benefit to not tearing off your roof. With a restoration, contaminants are encapsulated and remain undisturbed.
When to Think About Renewing My Roof?
Consider a roof restoration if your roof is over 10 years old.
Building owners and operators do their best to choose materials with good warranties and have them installed by qualified contractors. Sooner or later, a single-ply or built-up roof degrades and the conversation changes from maintenance to a tear-off and replacement. Western Colloid's Fluid Applied System makes the life of almost any commercial roof extendable.
Is My Roof a Candidate for a Restoration?
Our restoration products go over almost any substrate and are designed to be installed directly over existing roof systems. They can be applied over built-up roofing, gravel, modified bitumen, single ply, spray foam and metal.
Because roof coatings are lightweight and designed to be applied in layers, you can add new layers of coatings as the old one's age. This process is more cost-effective and efficient than a roof replacement. The trick to this is getting a well-designed reinforced coating base down to start from. Western Colloid will consult with you on your current roof condition and long-term plans for the building to help you determine the best options.
Make Mine a Cool Roof
By restoring your roof with a Western Colloid roof system, you have the benefit of creating a "Cool Roof" for your building. The cost of upgrading or restoring your roof with an insulating, reflective roof system is offset by the cost reduction for heating and cooling your building. You can decrease energy costs for up to 30 percent. Additionally, check if your roof system upgrade is eligible for government rebates, tax deductions for energy efficiency or write-offs.
Many Options for Extending the Life of Your Roof
There are a variety of products, and specifications to meet any of your requirements and have peace of mind indefinitely. To ensure your commercial roof has the longest lifespan possible, choose products with a strong manufacturer's warranty. Western Colloid roof systems can be warrantied for up to 20 years with warranty extended after proper reapplication every few decades.
Whether you're looking for durability or energy efficiency, Western Colloid can help you select a roof system that you will never need to replace again. Contact us today to learn more.