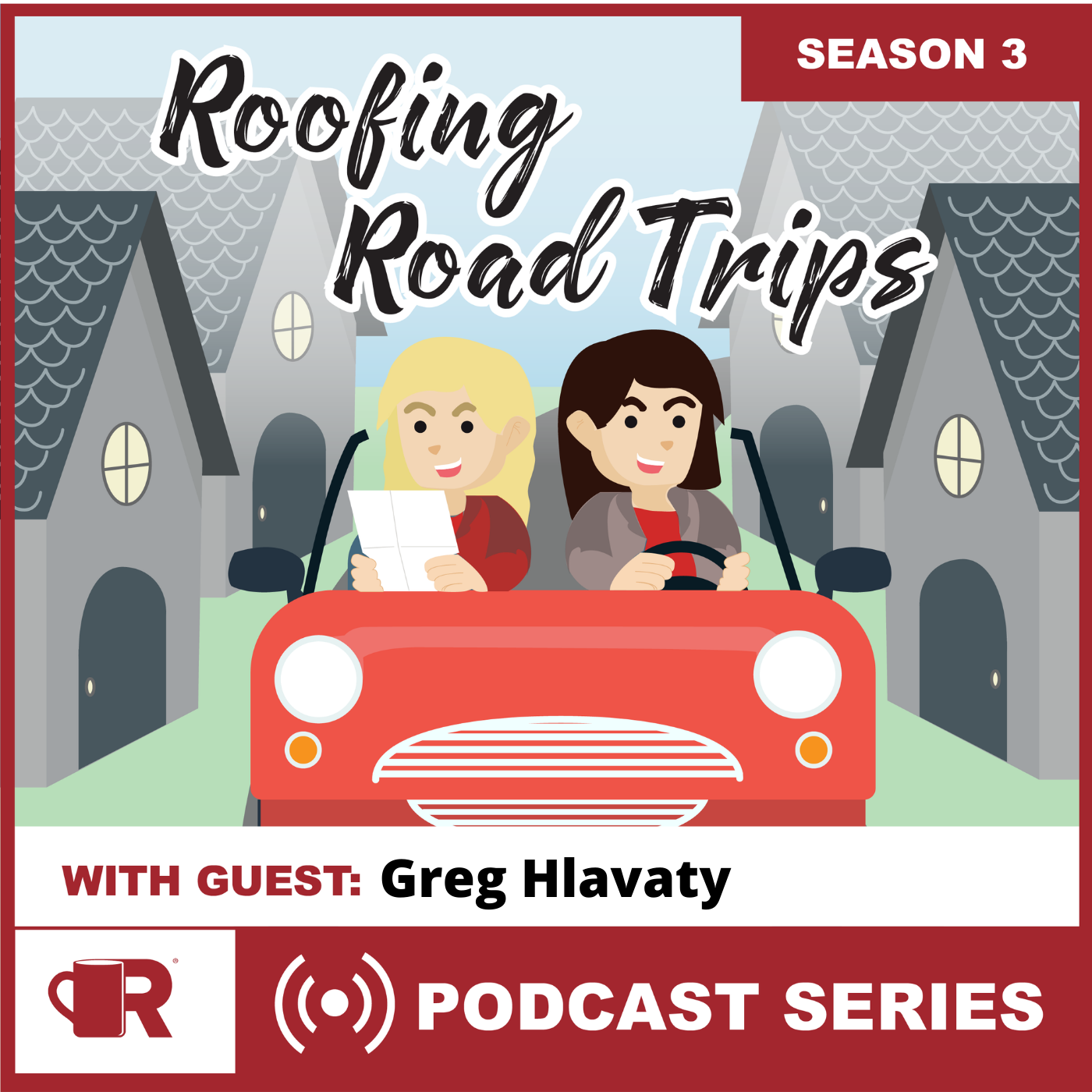 Are You Building Your Business? A Podcast With Greg Hlavaty & Heidi Ellsworth
HOW WESTERN COLLOID PROVIDES ONGOING PROFITABILITY FOR ROOFING COMPANIES THROUGH EXCELLENT PRODUCTS AND STELLAR CUSTOMER SUPPORT.
In Season 3, Episode 32 of Roofing Road Trips, RCS President Heidi J. Ellsworth visits with Greg Hlavaty from Western Colloid to discuss his philosophy of putting the contractor first, which has become a hallmark of Greg's leadership and Western Colloid's reputation in the industry. Through their high-quality, fluid-applied reinforced roofing systems, training programs and exceptional customer service, Western Colloid helps contractors take their business to the next level.
Greg Hlavaty is an original supporter of RoofersCoffeeShop® being one of the first advertisers when the Coffee Shop was still a newspaper called Roofers Exchange. Greg is the president of Western Colloid, which is a leading fluid applied manufacturer based in Southern California.
Greg was introduced to roofing at the age of seven when he joined his father at work for a roofing distribution company. Starting around the 1960s, his father recognized a boom in demand for roof coatings as well as a need for contractors who knew how to apply them.
"My dad and some contractor friends of his started a small side company that applied roof coatings for roofing contractors only," said Greg. "I started putting on roof coatings in my teens and I probably installed every type of roof coating that was manufactured."
Greg eventually took over both the distribution and the application side of the business before diving into manufacturing his own products.
"I've had a rounded experience along the 50 years," said Greg. "Western Colloid was one that I handled as a distributor in the early days,
so I've applied it for many years. It's been around since the early '70s and I've been associated with them either in application or selling their products ever since."
Throughout his career, Greg became the executive director of several roofing contractor associations including the Central Valley Roofing Contractors Associations and the Empire Roofing Contractors Association. He also served as president of the Roofing Coating Institute and the Roof Coating Manufacturers Association.
"I believe in being part of the industry and providing value and knowledge and quality to keep the industry safe and productive," said Greg. "I believe in adding value to the building owners and contractors in the United States."
Greg's tried his hand at nearly everything one can in the roofing coatings industry: from application to selling to manufacturing and even the chemical and technical side of the work.
"There's a lot to learn in this industry and it's always moving forward," said Greg.
Listen to the entire podcast to learn more about Greg and how Western Colloid supports their contractor customers through great products and unwavering support.