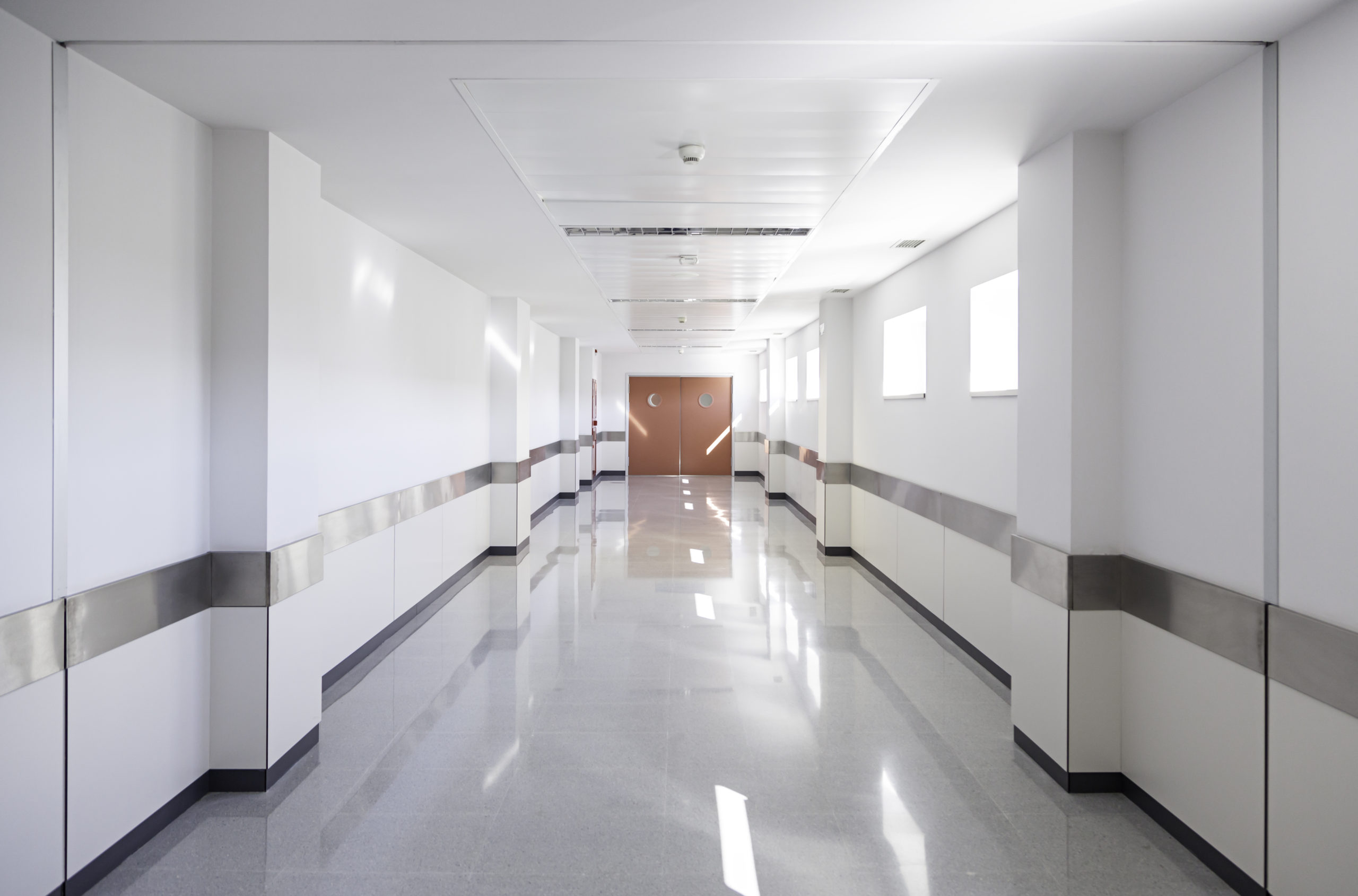 What You Need to Know: Infection Control Procedures During Construction Projects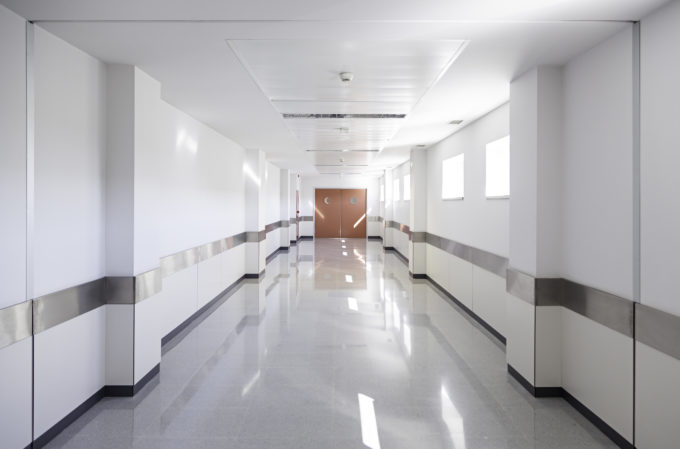 It probably seems obvious that hospitals have infection control procedures for their day-to-day operations, but did you know there are procedures specific to construction projects? Whether you're working in a hospital's interior on a renovation or on the exterior for a hospital roofing project, any project needs careful planning and communication to help protect both health-care workers and vulnerable patients inside.
Know Your Risks
Infection control starts with knowing what potential risks can be created as part of the project. These could include:
Airborne pathogens and hazardous materials

Waterborne pathogens and chemicals

Pathogens and substances that settle on exposed surfaces
Each construction project needs to begin with detailed communication between contractors and the hospital's facilities and infection control teams. Internal hospital staff will know about issues like asbestos in an older building that might be disturbed during renovation, while contractors will know about potential concerns like noise and odors that may result from the work.
All in all, teams should work together to prepare a detailed risk assessment identifying these possible hazards, the proximity of the work being done to patients and hospital staff, the potential for exposure and the control measures needed. 
While everyone is committed to limiting risk, control measures can be costly so a balance needs to be struck. For example, the control needed to keep dust and debris from spreading would be different for work being done near active operating rooms then it would be in a disused wing where patients and staff never go.
Once the risks have been documented and a control plan is approved, contractors will need to make sure their staff is aware of these measures, are adequately trained and the infection control procedures are implemented before work is started and monitored while work is ongoing.
Managing Infection Control Procedures During Construction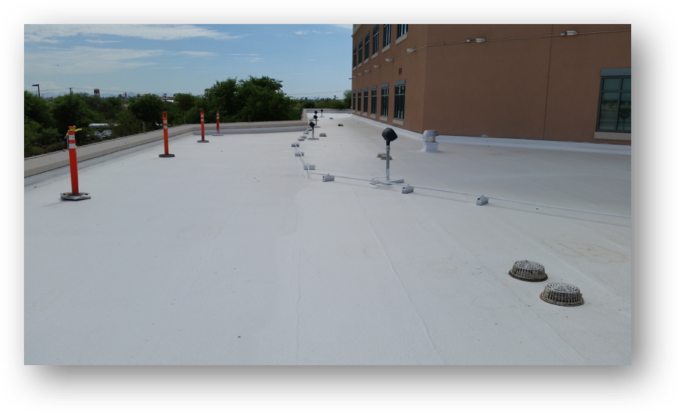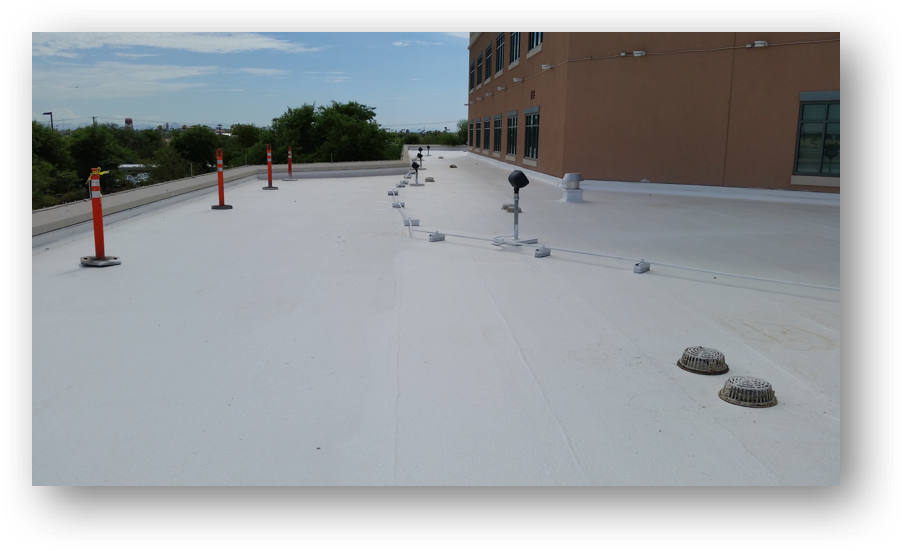 As part of infection control procedures, a designated inspector, usually a member of the hospital staff or a qualified consultant, will review the area regularly to make sure procedures are being followed, control measures are effective and that work is progressing as planned. These checks need to be documented.
When work is done, the whole area should be inspected and thoroughly cleaned. This includes checking ductwork for dust that could be pulled into the main HVAC system and flushing water lines.
Planning work in advance means the hazards are understood and patients can be relocated if needed. Clearly visible signage should also be displayed to make sure hospital staff, patients and visitors all understand the work being done and the reasons the area is inaccessible.
If dust or odors from the work are a concern, the area may need to be blocked off with plastic sheeting or provided separate ventilation to keep foreign substances from entering the hospital's main HVAC system. Any air intakes in the work area should be sealed if possible.
All construction waste should be removed promptly from the site, at least daily, and should be taken out through a designated route that doesn't interfere with patients and hospital staff. If debris is dusty, wet or contaminated, extra measures will be required before it can be moved and safely disposed of.
One of the key components of an effective infection control strategy is choosing materials that will not create unnecessary hazards and put patients at risk. Wherever possible, architects and contractors should choose non-friable, low-dust options or materials that are low-odor and low-VOC.
Particularly in the current coronavirus climate, emphasis should be put on choosing construction materials that will not lead to the potential risk of respiratory irritation or infection. Options like low-VOC paints and roof coatings will reduce nuisance odors, meaning they can be applied even while the hospital is operating, without worrying or affecting patients and visitors.
Help With Choosing the Right Roofing Materials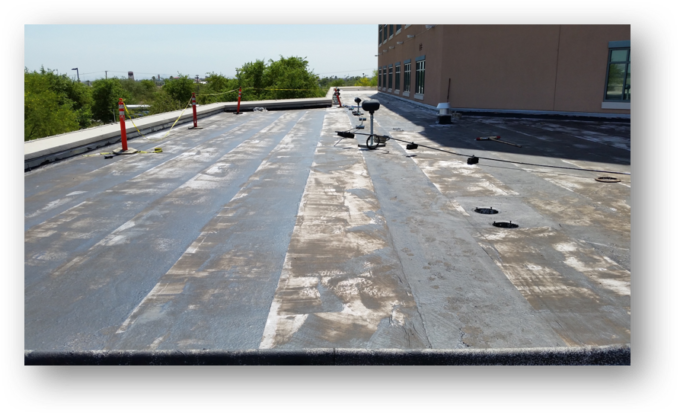 Western Colloid has proven themselves instrumental in helping simplify one part of this complicated process. They are experts in the field of roofing and they have several options that will help you avoid unnecessary noise, dust and disruption for your staff and patients.   
As an example, Western Colloid was hired to complete a roofing project at the Goodyear Arizona hospital complex. The existing built-up roof with an acrylic coating had begun to fail, with the coating flaking off in a manner known as "potato chipping." A failing roof in a hospital is of particular concern because water damage can lead to mold growth, which puts patients at risk.
Western Colloid was able to propose an efficient and cost-effective solution using a Fluid Applied Reinforced Roofing (FARR) system which could be installed directly over the existing roof. The coatings in the FARR system are water-based, making them ideal for health-care facilities, and choosing a solution that didn't involve removing the existing roof meant reducing the potential for dust and debris while limiting disruption to the hospital.
In most cases, hospitals that are choosing FARR systems are able to maintain normal operations. When you compare a fluid-applied roof system with all the complications that accompany a tear-off and replace — or even the noise levels associated with attaching an overlay system — fluid-applied roofing systems become an easy answer to a potentially complicated problem. You can read more about why they are becoming the preferred choice of many professionals here.
Plan to Stay Safe
Construction work in health-care settings is a complex undertaking, involving team effort from both the hospital and contractor sides. If you need help planning a safe and efficient hospital roofing project, contact Western Colloid. We're experienced in these sensitive facility projects across the country and happy to lend our expertise.