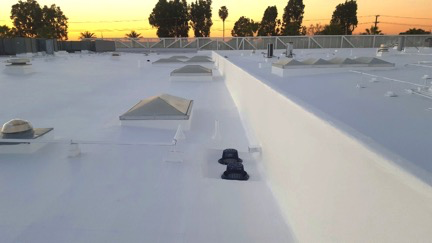 Never Worry About Replacing Your Roof Again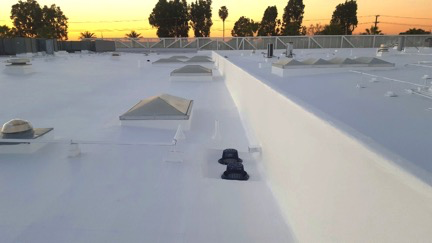 Your commercial building is constantly at war, fighting against the elements to keep your tenants and building occupants warm, dry and safe. Maintaining the components of your building envelope like the roof, windows and facade is an ongoing process, and you want to know that you've maximized your installation and maintenance costs before you start looking at a replacement.
Commercial building owners and operators dedicate a lot of time to capital planning, and you want to know your commercial roof's lifespan is as long as possible. Replacing your entire roofing system is time-consuming, expensive and disruptive to your building's operations.
So what if you had a roof you never had to replace again?
Keep Your Roof in Good Repair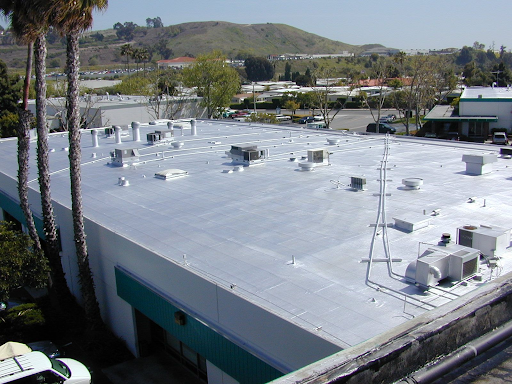 For any roof, the most important thing you can do to maximize its lifespan is to keep it in good repair. Having a proactive roof inspection and maintenance program is critical in making sure your roof lasts as long as possible. Regular inspections can help identify issues before they become problems.
Another element to keeping your roof in good repair is making sure you choose a roof system that is well suited to your local weather and climate conditions. Commercial roof durability depends on the materials the system is made of and how they interact with the weather.
For example, some single-ply roofs like TPO, PVC or EPDM may be susceptible to weather extremes. In extreme weather or from UV exposure, they may shrink and pull away from the flashings or even shatter from cold or hail impacts. On the other hand, dark-colored roofs will absorb too much solar energy in hot climates, which can prematurely age the roof and put too much load on the HVAC system.
When you combine good maintenance, proper materials and a roofing system chosen with the local weather in mind, you have a truly effective line of defense against the elements.
A Good Commercial Roof Is Irreplaceable

But what about that roof that never needs to be replaced?
Even with a diligent maintenance program, commercial roof systems wear out. Building owners and operators do their best to choose materials with good warranties and have them installed by qualified contractors, but sooner or later, that single-ply or built-up roof degrades and the conversation changes from maintenance to a tear-off and replacement.
Instead of tearing off, what if you could recover? Roof coatings have long been used as a repair option, but they're also a great choice as a long-term roofing solution. Roof coating systems are designed to be compatible with a number of existing roof materials, so they can be applied over your roof without needing to remove the old system.
How Do Roof Coatings Work?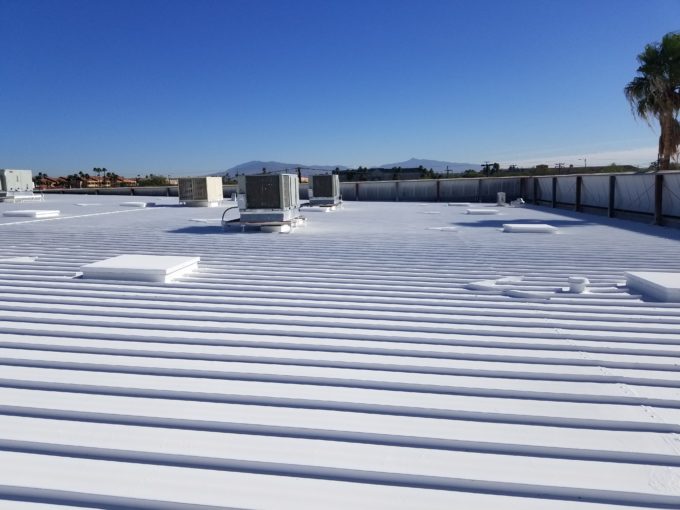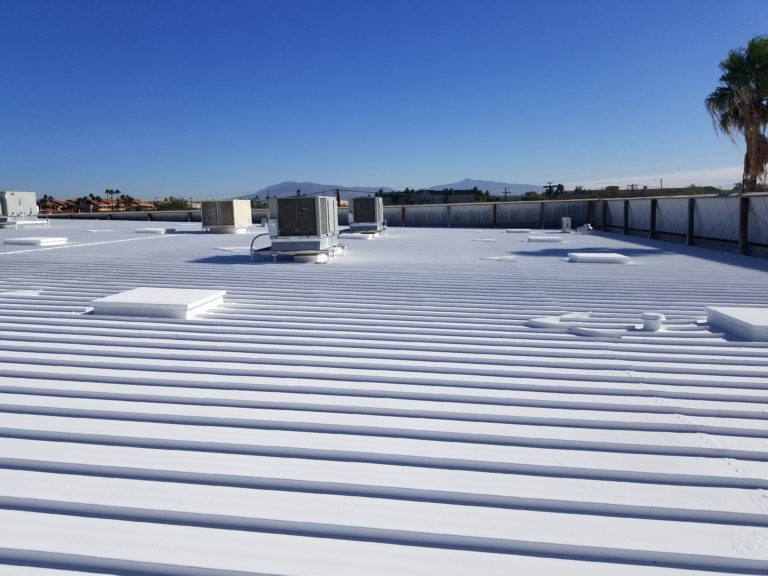 Roof coatings are applied as a liquid. They can be sprayed on or applied with rollers. When coatings are applied and reinforced with polyester fabric, they create layers of redundancy that now provide excellent waterproofing to protect your building. That is how you transform roof coatings into a Fluid Applied Reinforced Roofing System. 
Roof coatings include materials such as asphalt emulsion, acrylic or aluminum. Western Colloid's coatings and Fluid Applied Reinforced Roofing Systems come with a number of industry-recognized accreditations and ratings, including: 
FM durability ratings.

Western Colloid coatings are rated to stand up to extreme conditions, including hail, wind and fire, as well as foot traffic.

ENERGY STAR.

The ENERGY STAR rating is well-known among building materials and consumer products. Roof coatings like Western Colloid's acrylic elastomeric coating are ENERGY STAR rated and can help building owners and operators improve their energy efficiency.

CRRC.

The Cool Roof Rating Council recognizes cool roof systems. Western Colloid cool roofs are white and reflect solar energy, reducing the energy load on HVAC systems.

UL.

The Underwriters Laboratory safety ratings mean Western Colloid roof coatings meet stringent safety ratings.

ICC-ES.

Look for the International Code Council – Evaluation Service on Western Colloid products. ICC-ES accredited products are compatible with national and international building codes.

CA Title 24.

California Title 24 has strict energy ratings, a bit like ENERGY STAR. Several Western Colloid roof coatings are available in colors that meet CA Title 24 requirements.

Miami Dade.

Miami-Dade County is looked upon as having the strictest approval processes in the country, and Western Colloid's roof coatings are approved for use on Miami-Dade buildings. Just look for the Miami-Dade County Approved logo on the product's labels and literature. 
How Long Do Roof Coatings Last?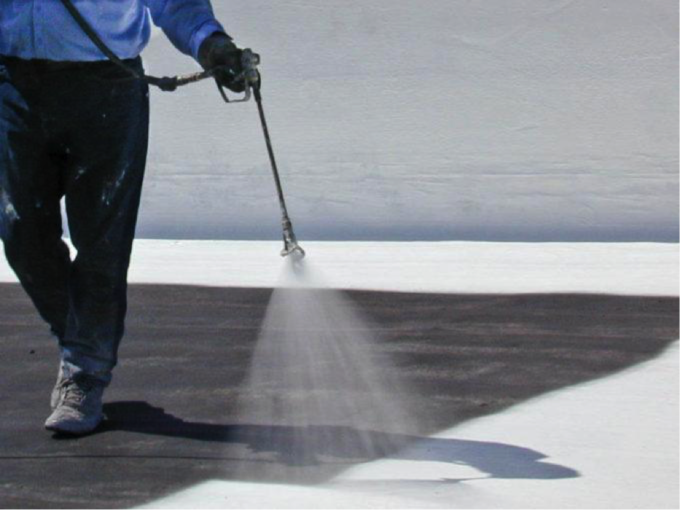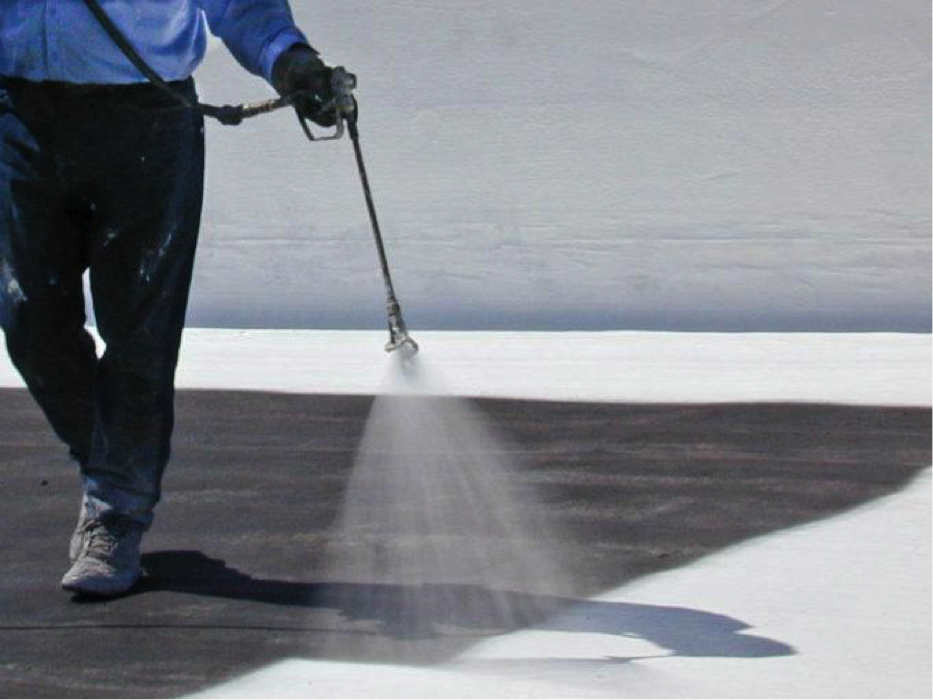 Because roof coatings are lightweight and designed to be applied in layers, you can keep adding new layers of coatings as the old ones age. This process is far more cost-effective and efficient than a full roof replacement. The trick to this is getting a well-designed reinforced coating base down to start from. Western Colloid will consult with you on your current roof conditions and long term plans for the building to help you determine the best options for your roof.  
To ensure your commercial roof has the longest lifespan possible, make sure to choose products with a strong manufacturer's warranty. Western Colloid roof coatings can be warrantied for up to 20 years (with warranty extended after proper reapplication every few decades), so you can have peace of mind indefinitely. 
As with all roofing systems, you want to make sure your roof coatings are regularly inspected and properly maintained. Western Colloid has Fluid Applied Reinforced Systems that are FM-rated for hail, corrosion and accelerated weathering which proves they are very durable.  But even roofs with the most durable coatings need to have their drains cleaned.  With proper maintenance, you can be confident your roof will last, and it can simply have the topcoats renewed to keep it in working order. 
Choose the Right Coating That Works for You
If your commercial roof is reaching the end of its lifespan, it's time to choose the right roof coating for your building. Whether you're looking for durability or energy efficiency, a free consultation with Western Colloid can help you select a roof that you will never need to replace again.