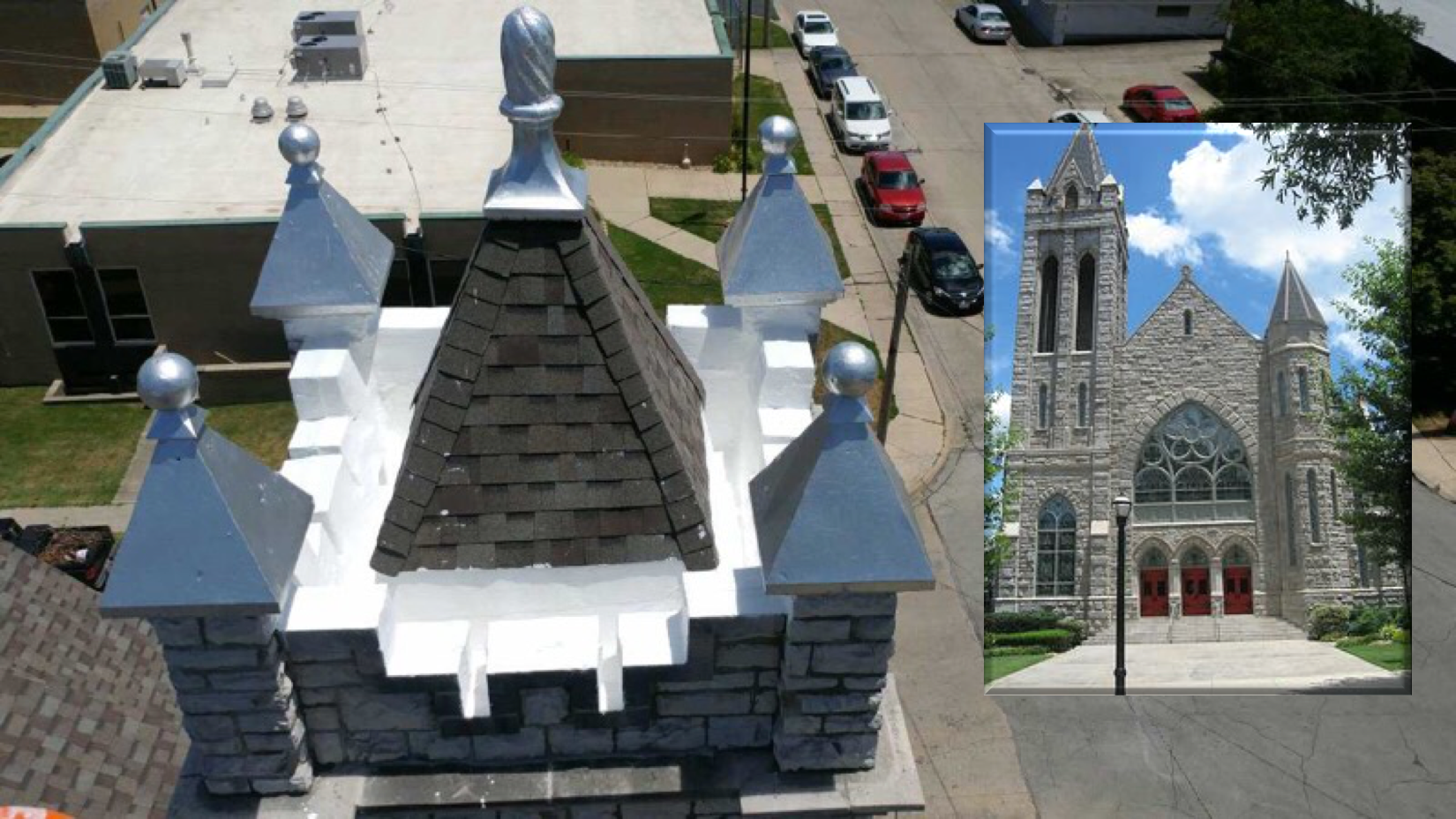 Grace United Methodist Church, Salem llinois
Contractor:  Jewett Roofing of Greenville, Illinois
Original Roof Assembly:  BUR
Size:  300 Square Feet
Project Challenges:
When it came time to re-roof this historic church bell tower and steeple there were many obstacles to overcome.
The 5 main challenges were:
Working with such a small area
Roofing an area that was nearly impossible to flash correctly
Logistics of supplying products to such an extreme heights
Very difficult access.
Tear-off not possible
Besides trusting in our quality, Western Colloid was recommended by the roofing contractor to easily solve those challenges.  With Western Colloid's FARR (Fluid Applied Reinforced Roofing) System the contractor could avoid tearing off the existing BUR Roof.  Western Colloid ideally covered the old substrate and encapsulated any possible hazardous waste, avoiding the tear-off. The FARR System that the contractor selected could successfully flash all of those difficult corner, angle and hard to reach areas as it was designed to cure into a single monolithic membrane.  Lastly, the challenge of getting the products up on the roof was solved with a spray pump application and the product was pumped directly up to the well on the bell tower.
Results
The results were a warrantied roof that didn't disturb the esthetics of this landmark church.
Related Products