Our Services
Besides manufacturing quality product's we are very proud of the services we can offer the contractor and building owner.  Unlike any other manufacturer we have programs and support in place to make Western Colloid the best choice for your next project.
Bulk Delivery Services
We have the largest fleet of tankers serving the roofing industry in the Western United States.  Besides the convenience of having Western Colloid deliver directly to your project it's also a huge money saver. We can deliver our products in 5 gallon, 55 gallon, Totes and Tankers from several plants and distribution centers throughout the west.
Consultation
We will be happy to send a qualified agent to inspect your roof and prepare a specification designed to address the needs of your roof at no cost to you. With 40 years of roofing knowledge we have seen every kind of roofing challenge. Call us before you take the next step and let us provide an expert opinion.
Field Support
We are here when you need us!  Our representative will be on-site to assist the contractor and answer any questions.  Contact us for advice, hands on training, help in bidding or on-site demonstrations.
Training
Western Colloid has a Mentor Program for newer contractors to guide them through the bidding, specification and contract process. For over 40 years we have been helping contractors build their businesses using Western Colloid's superior roof coating systems.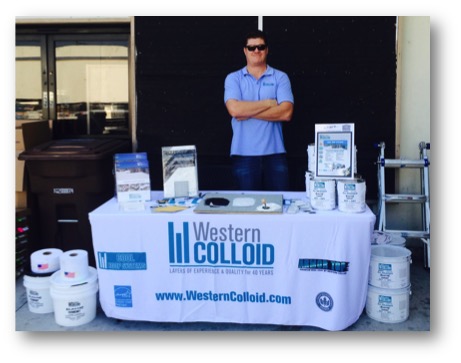 Contact Us Today To Learn
More About Our Comprehensive
Technical & Field Support!