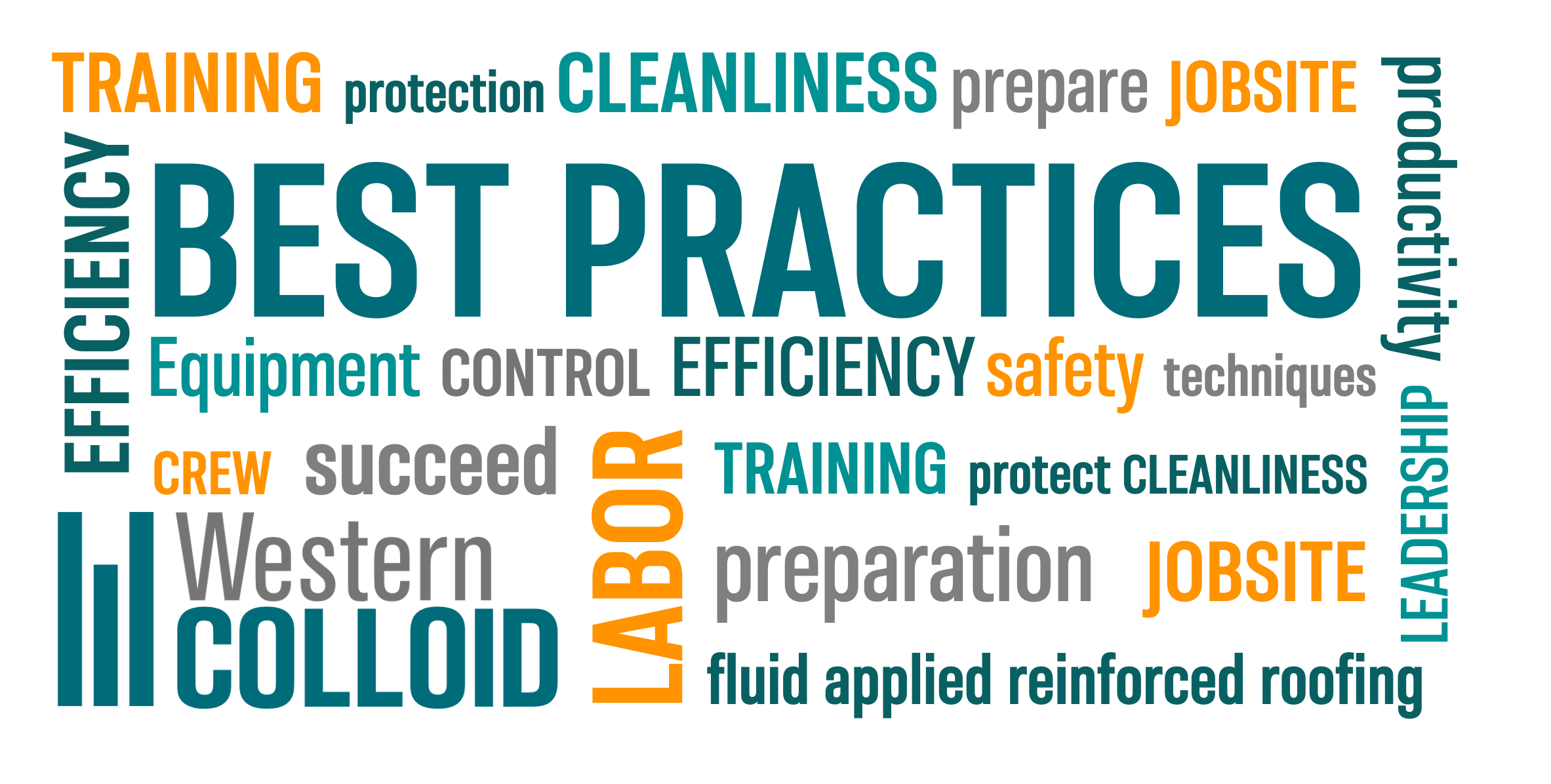 Western Colloid Announces the Launch of FARR Best Practices Program
Western Colloid, the recognized leader in the roofing industry in fluid applied reinforced roofing, announces the launch of a new comprehensive training program for jobsite preparation, safety, and installation techniques called "FARR Best Practices."
Western Colloid was founded by a roofing contractor over 50 years ago and he created the culture of contractor-oriented sales and service.  Creating products that stand the test of time along with a quality installation must be combined with good jobsite preparation. This ensures a successful project where everyone wins.
"Most manufacturers sell products and provide specification details on how to install it, but they are not addressing the most important part of contractors bottom line, how to prepare and operate at maximum efficiency," said Western Colloid President Greg Hlavaty. "Western Colloid has always understood that need and has been sharing our knowledge for five decades. We now have developed new ways to share it with our FARR Best Practices Program."
"Western Colloid has never been just about installing a great product," Hlavaty explained. "We are a manufacturer with the 'soul of a contractor.' Because of that philosophy the FARR Best Practices program was born."
This educational program is the brainchild of Chris Ford and Tim Ford, part of Western Colloid's technical team, and it is designed to improve efficiency, promote jobsite safety and cleanliness, but most of all it teaches contractors how to create a winning team of roof technicians.
The Western Colloid team educates on how to prepare the jobsite, the equipment, and how to maximize crew efficiency in real-world scenarios.  These techniques, tips and training can save thousands of dollars on labor alone.
"We are getting excellent feedback on these resources," said Director of Field Technical Services Chris Ford.  "Recently a contractor received an email with a link to our latest video which led him to, he then watch the entire series. He was so impressed that he brought his crews in  to watch the videos, then called us to rave about it."
FARR Best Practices information is available in a variety of formats. Videos, podcasts, articles, and handout resources. Videos and articles can also be transcribed in Spanish. Visit us here for links to resources or contact information.
About Western Colloid
For over 50 years Western Colloid has been recognized in the roofing industry as a leader in FARR – Fluid Applied Reinforced Roofing, Reflective Coating Systems and Premium Asphalt Sealcoats.  Headquartered in Southern California, with five other manufacturing plants and distribution centers, they can provide products to contractors and building owners anywhere in the Western and Mid-Western States.   Western Colloid is also known for extensive experience in coatings, pioneers in energy saving and cool roof products and unique paving solutions. Acknowledged for their exceptional customer service and training they also offer bulk transportation and delivery solutions with their own fleet of trucks, saving contractors time and money.