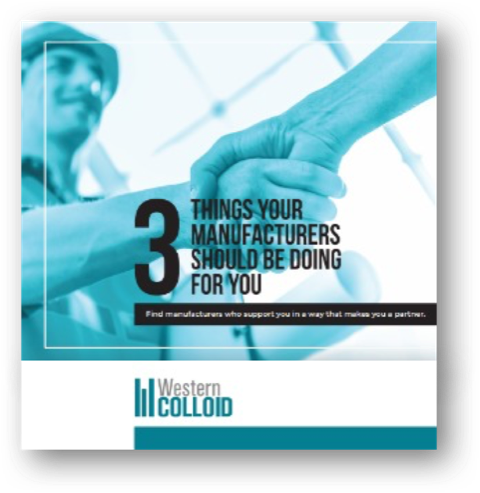 3-Things Your Manufacturer Should be Doing for You
Keys to a Successful Coatings Installation
Interested in learning more about fluid applied roofing? Read this eBook and learn the preferred equipment and methods to use.
Western Colloid provides invaluable insight in how to use coatings to provide a superior roof to your clients while saving money on labor, products and materials.
This eBook provides you an overview on selecting the correct equipment for the job, discussing the products to use with what pieces of equipment that will make for a more efficient job.
Further, Western Colloid will teach you what to look for when selecting your equipment, helping you find equipment that will be versatile enough to help you with many different jobs and offering recommendations on what kinds of spray rigs, hoses, wands and tips to use.
This eBook also generally covers how to increase efficiency on the jobsite, offering expert advice on how to stage your equipment and plan to save your installers more time. This middle section of the eBook suggests that the right kind of training in set-up, application and clean-up will go a long way in making the job go quicker and easier. Make sure you go into jobs with the proper planning that will let your workers do the best possible job without a headache.
The final eBook speaks on the importance of maintenance. Here, the importance of properly lubricating and cleaning your equipment for a job is stressed. This eBook leaves the reader with plenty of tips and resources on how to best take care of their equipment and keep it working in top condition.
Ultimately, this eBook condenses the 50 years' experience Western Colloid has in the industry into three common-sense installation tips, so that Spray Coatings can be more efficient and easier to install.