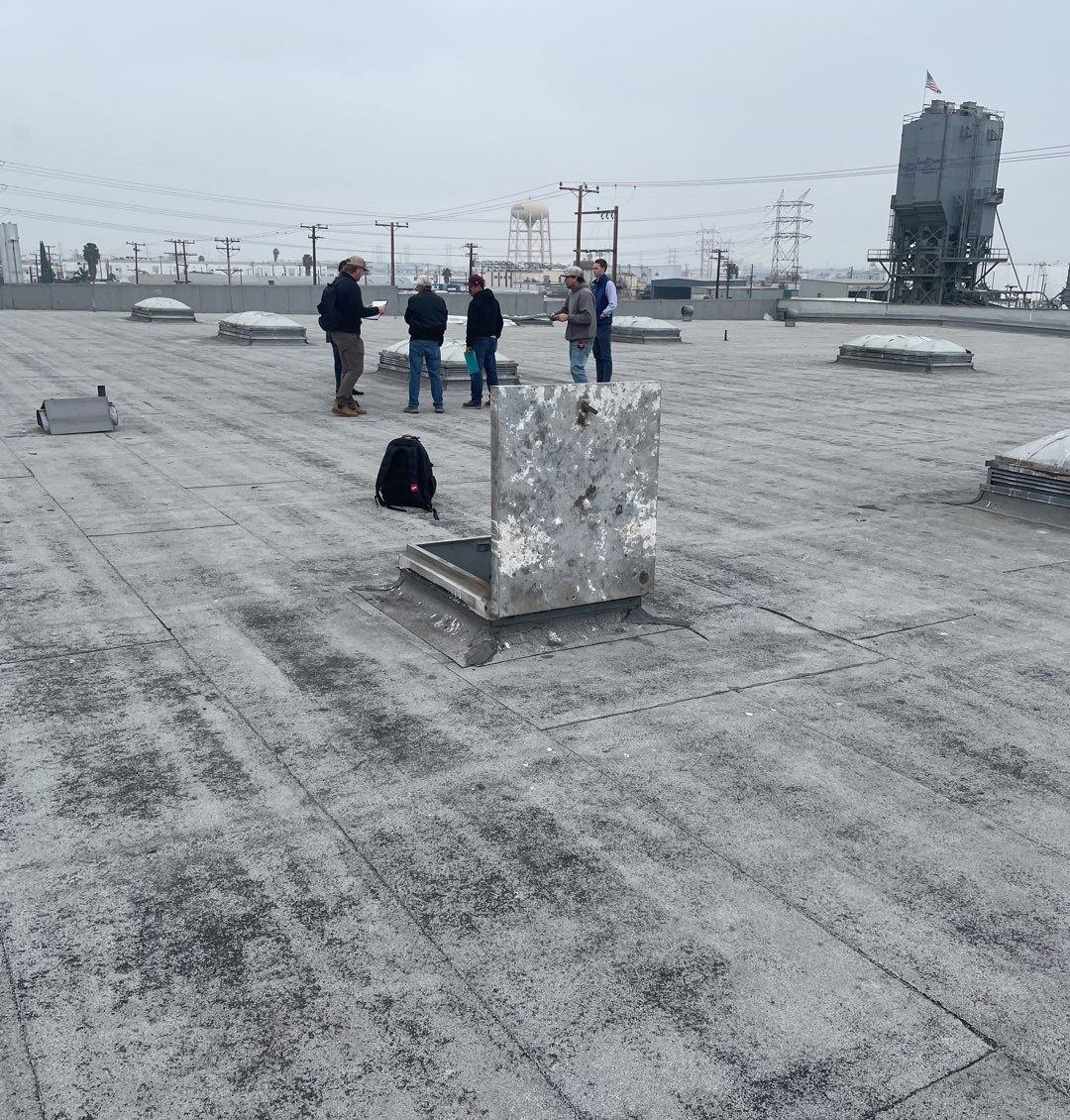 How Are You Currently Managing Your Commercial Roof?
Questions about management styles that building owners and managers should be asking themselves.
Roofs are often a building owner's biggest expense. They require a continuous care plan, with statistics showing that roof maintenance saves money both in the short and long term. What building owners may not know is that your building management style can be a contributor to both the cost and health of your building's roof. 
Here are questions to ask yourself about your management style and learn ways to improve it.
Are you reactive or proactive with your roof?
When it comes to the state of your roof, commercial building owners and managers generally fall into one of two categories: proactive or reactive managers. 
Proactive managers conduct routine roof maintenance and perform maintenance tasks at predefined intervals even when their roof doesn't have visible problems. The proactive owner anticipates and prevents roofing issues.
Reactive managers conduct maintenance the moment they see roof damage. This approach focuses on the elimination of existing issues and mitigating damage that has occurred. Over time, this approach reduces a roof's longevity.
Another significant difference between the two approaches is the cost. Proactive maintenance may seem more expensive because it entails inspection and roof cleaning costs even with a healthy roof. In the long run it is the cheaper solution, as you can usually do a roof reconditioning or restoration, adding 10 to 15 years to your roof's life.
Reactive maintenance is complex. Under this management style, roof issues can be severe and expensive. If you add the costs of having to replace the roof before the end of its forecasted lifespan, in addition to roof fault disruptions, the reactive approach becomes the costly option. 
The importance of roof knowledge 
Most owners and managers face budget constraints and lack of resources available for them to safely perform inspections. Even with that, you should be aware of the age of your roof as well as potential spots for leaks. 
Having this knowledge will help you address your own concerns and get you the answers you need.
What are the goals for your roof?
Most owners and managers don't think about their roof unless there is a problem. However, it is important to know your roof's condition to determine when a replacement is needed. Ask yourself these questions: Have you developed a maintenance plan? Are you making necessary repairs? Do you want to recondition your roof and extend its life? 
Do you have a roof maintenance plan?
Predictive roof management programs anticipate repairs. It also allows contractors to proactively fix your roof so you know what to expect and can plan for future repairs. Look for a roof management program that includes a budgeting plan so you'll know maintenance recommendation costs and can schedule budget friendly repairs. 
By performing regular roof inspections, you can detect problems early, minimize repairs, prevent premature failure and save money.
Western Colloid is an excellent resource for property managers and building owners. We offer roofing products along with an experienced staff who can provide a number of solutions. We offer consultations, repair recommendations, specification and budget assistance, approved applicator referrals and warrantied roof systems.
With almost 50 years in roofing and waterproofing systems we know the best ways to meet your needs. We offer products that can be installed with little to no disruption. Have questions about your roof? Contact Western Colloid today to learn more.