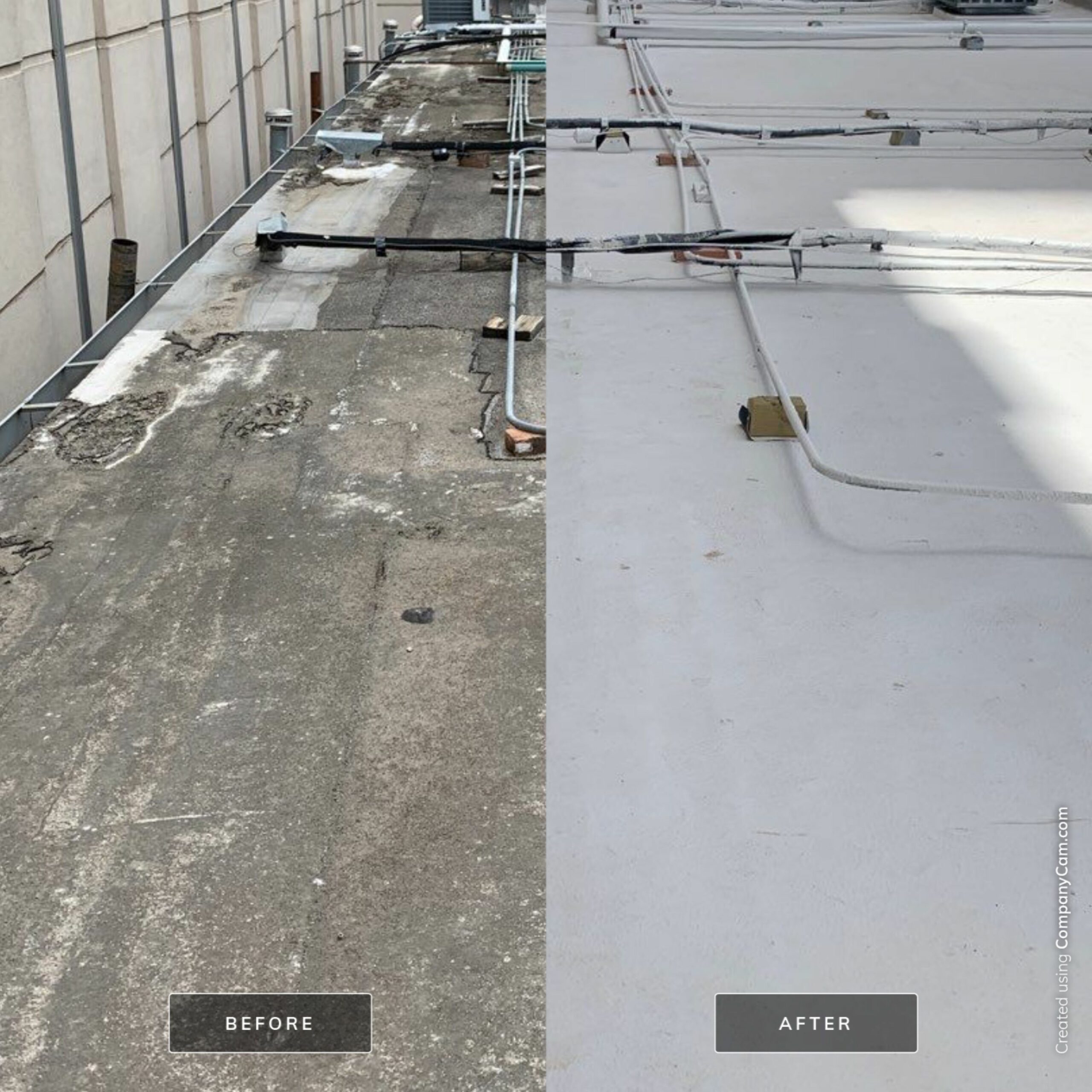 PROJECT PROFILE – Phillips Building
Original Substrate – Two layers BUR
Every once in a while, you want to feature a project just because it's so pretty.  We are assuming that by reading this project profile that you are a roofing professional that wants to be inspired by challenges and solutions.  Sometimes it's nice just to celebrate good work for good works sake.
Not to say that this project was without its share of trials. The very first inspection was met with a roof hatch sealed shut.
This roof is a 125-year-old 2-story historical building that is almost completely surrounded by high rises.  The only access to the roof is a slim alley and a small roof hatch.  The materials were delivered via totes on a trailer temporarily in that same alley.
The Historical Preservation Society wouldn't allow flashing against the wall with the standard detail or really disturbing any of the original building envelope. The contractor, Texas Fifth Wall Roofing Systems, fabricated a watertight seal while keeping the Historical society happy.
As you can see the contractors did a beautiful job. Our technical representative Jody Chasse commented, "You can't even see the seams".  Texas Fifth Wall installed a Western Colloid 3-ply Extreme Life System Fluid Applied Reinforced Roof System.  This specification provides a 20-year warranty.
The little building that could is now ready for the next 125 years!
Related Products