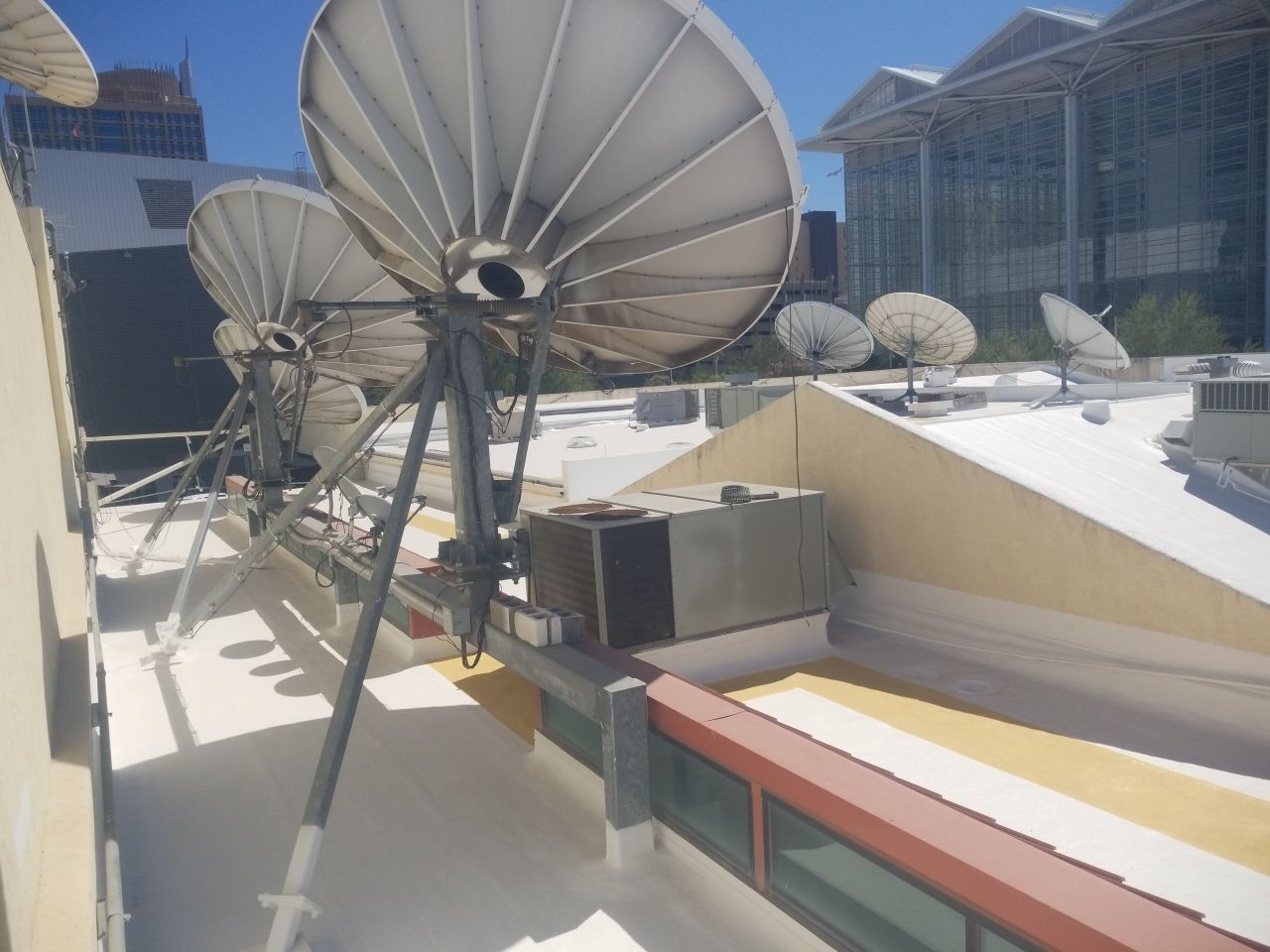 PROJECT PROFILE – Fox Studios
Original roof assembly:
BUR Cap sheet, SPF with unknown coating.
Project Challenges
This historic building was originally built in the 1920s with multiple additions to it throughout the years, each with different elevations and roof compositions.  There was as much as 30 foot difference in height with old brick wall construction in between the flat, barrel and pitched roof areas.
The site access was very restricted and presented many logistical challenges that eliminated other roofing options from consideration.  Each building addition had its own unique roof assembly with unknown products used as coatings and very obscure ways of draining water from the roof.
Grant Martin of STAR Roofing in Arizona writes about the project challenges, "This was one of those projects where the challenges were actually what made it fun. Everything from figuring out the site logistics, to coordination of the system installation on the different types of roof structures, not to mention the many unique penetrations and interesting architectural details we had to work with."
Grant continues, "We had to sequence the job so that we did not disturb the tenants as they were literally shooting live broadcast television right below us.  We had to work around and flash in highly-sensitive transmission equipment that couldn't be turned off or moved."
"Western Colloid was the only single source product that would not have harmful vapors, allow the television broadcast to go on uninterrupted and would be able to handle the multitude of different challenges this project brought."
STAR Roofing installed an all-Acrylic Fluid Applied Reinforced Roof System with Walkway coatings.  Western Colloid products provided a restored cool roof and avoided having to remove the existing roof.  Fox Studios now has a renewable warranty and great protection for years to come.
Western Colloid was happy to be a part of this interesting and challenging project with Grant and the STAR Roofing team.
Related Products