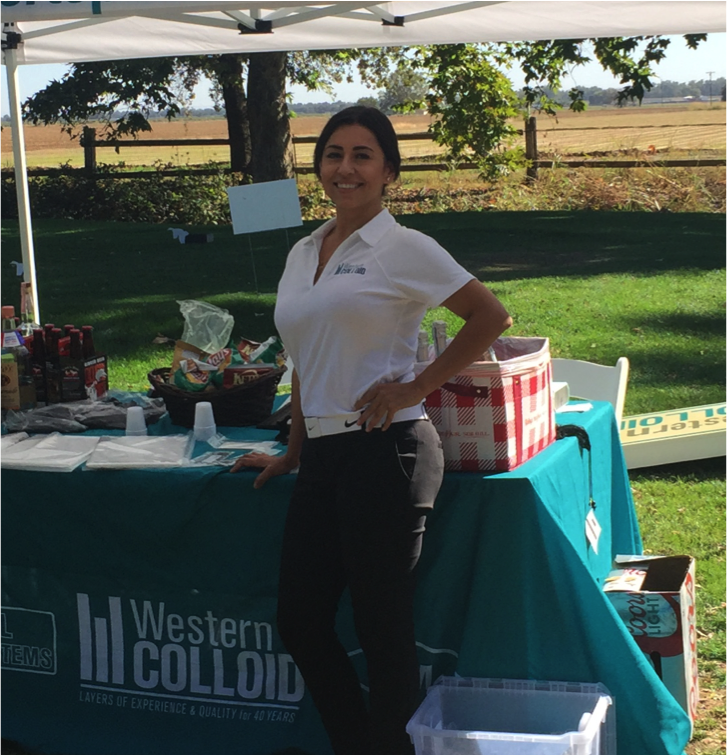 Western Colloid Announces New Northern California Representative
Julie Barajas joins Western Colloid
Western Colloid, the recognized leader in the roofing industry in fluid applied reinforced roofing, welcomes Julie Barajas as the new northern California sales representative servicing the California region north of Bakersfield.  She will be focused on supporting roofing contractors, distributors and roofing consultants in their use and promotion of fluid applied roofing systems.
Barajas has been active for years with the RCA of California and Southern California RCA.  She has an extensive network of contacts in the roofing industry and a reputation for caring about the continued improvement of the industry.
Working out of the Oakland plant and based in Sacramento, she will continue working with RCASC while taking on this new sales position."Julie has proven herself with her work in the Southern California Roofing Contractors Association.  She understands roofing contractors and manufacturers and how to create win-win scenarios," states Greg Hlavaty, Western Colloid's Corporate General Manager, "In just the past few weeks since she came into our employ she has made it a point to get on roofs and speak with the crews.  Being bilingual is a plus, the Spanish speaking crews are learning from her and she is learning from them. Julie is a real asset to have on the team."
Working closely with Hal Leland, Barajas and Leland will work as a team to bring important training and information on all Western Colloid's products and systems to customers throughout California.
About Western Colloid
For over 45 years Western Colloid has been recognized in the roofing industry as a leader in FARR – Fluid Applied Reinforced Roofing, Reflective Coating Systems and Premium Asphalt Sealcoats.  Headquartered in Southern California, with five other manufacturing plants and distribution centers, they can provide products to contractors and building owners anywhere in the United States.   Western Colloid is also known for extensive experience in coatings, pioneers in energy saving and cool roof products and unique paving solutions. Acknowledged for their exceptional customer service and training they also offer transportation and delivery solutions with their own fleet of trucks, saving contractors time and money.
Western Colloid can be reached at 800-464-8292 or www.WesternColloid.com.