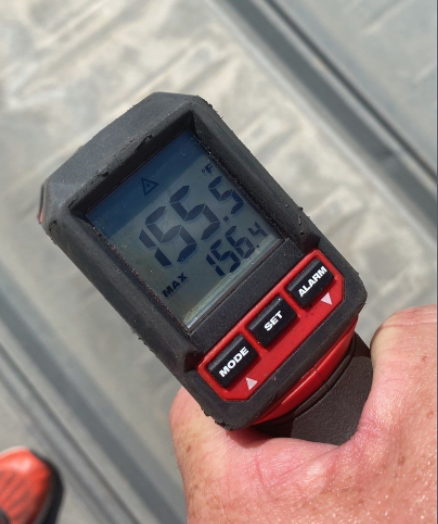 Upgrading for Energy Efficiency, It's a Thing!
You've heard about the benefits of a cool roof. So why wait to replace your current roof, when you can install a cool roof and enjoy the benefits now?
The cost of upgrading or restoring your roof with an insulating, reflective roof system will be offset by the cost reduction for heating and cooling your building. PLUS, you will get a 15 to 20 year warrantied roof in the process.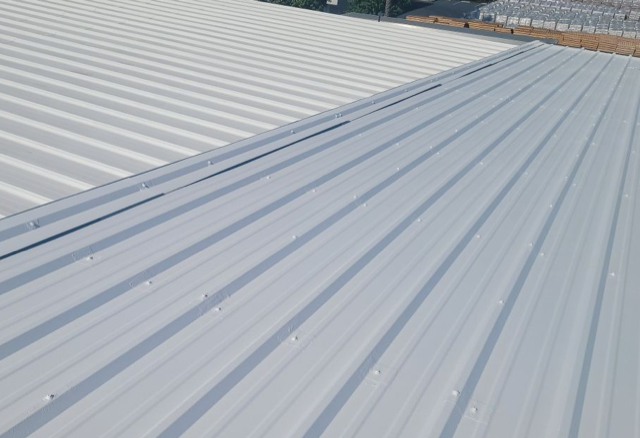 Cool Roofing Isn't New
Mediterranean and Middle Eastern homes have white roofs, which have been an architecturally common design for thousands of years. This thinking has finally been adopted by western architecture.
Cool, green and solar systems help the environment, energy costs, insulation qualities and temperature regulation inside of buildings. Energy savings, reflectivity and insulation – All those benefits save a lot of energy dollars.
The Correct Products
In the past few years, increased awareness of cool roofs have sparked interest with building owners. For example, with California's passing of Title 24 Energy Efficiency Building Standards and the financial incentives given by the utilities companies, cool roofing is the fastest growing sector in the roofing industry. However, meeting the standards for cool roofing can be a confusing endeavor.
Western Colloid's cool roof systems exceed what is required by local and national codes. Many systems have FM 4470 Class 1 approval, UL Class A ratings and ICC-ES evaluation. We manufacture and test our white acrylic coatings to meet and exceed the standards for energy efficiency and savings. We are a Cool Roof Ratings Council (CRRC) member and our ElastaHyde coatings are listed for energy efficiency on the CRRC website. We have also managed to stay cost effective and our products are readily available!
Doing more than required is always a good strategic investment. Your costs will go down if you restore now instead of replacing when it's worn out.
A Little Extra Savings
Check if your roof system upgrade is eligible for government rebates, tax deductions, energy efficiency or write-offs. Here you can find the Cool Roof Rating Councils financial incentive page.
A California study found that cool roofs provide an average yearly net savings of almost 50 cents per square foot. This number includes a number of things such as:
Price upgrade for cool roofing products
Increased heating costs in the winter
Summertime energy savings
Savings from downsizing cooling equipment
Reduced labor
Material costs
The Department of Energy has a roof calculator to give you some idea on savings.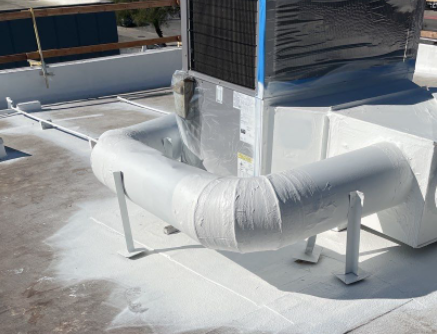 Is Your Roof a Candidate?
Almost any low slope commercial (and some residential) roofs can benefit from our systems! With a Western Colloid Fluid Applied Cool Roof System you can apply over BUR, Modified Bitumen, Single Ply, Spray Foam and Metal. In addition, with a fluid roof coating system, you can even coat the ventilation pipes to help insulate them. You are installing a monolithic surface that has a protective barrier.
Protect the Planet
Let's face it, we can do our part to protect the planet in many ways and installing a cool roof does just that by:
Reducing Peak Energy and Improve Grid Stability
Combating Climate Change
Helping Mitigate the Urban Heat Island
Reducing Smog
Reducing Air Conditioner Use
Let's Start Your Cool Roof Restoration
Making your roof energy efficient is one of the best things you can do for your building. There are products and programs to transform your building. The only obstacle left is time.
We have been installers of cool roof systems for almost 50 years. Contact us and let Western Colloid help you navigate the process.