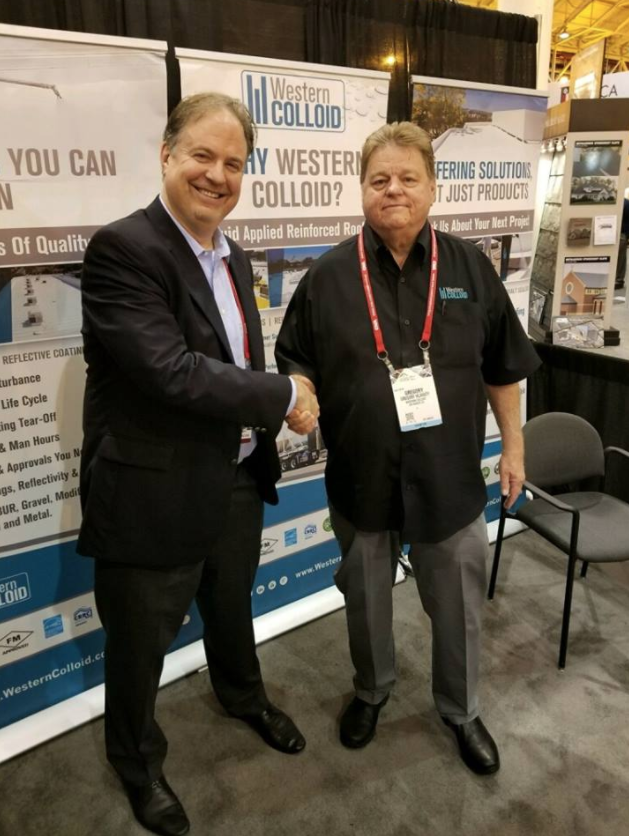 Congratulations Greg Hlavaty New President of Roof Coating Manufacturers Association! 
Greg wrote in the recent RCMA spring newsletter, "As your President for the 2018-2019 term, I am honored to communicate with you in this Roof Coating Manufacturers Association's e-newsletter. Over the years as past president of the RRCI and now as an active member of the RCMA, I have seen first-hand the work that the RCMA can do.  You can be assured that RCMA will remain committed during my term to serving our members, developing our influence with government officials and agencies, and promoting our industry's recognition. I am grateful for the opportunity to join the ranks of RCMA Presidents and hope that each of you will be active and engaged members during my term."
Before being elected President for the 2018-1019 Term RCMA awarded Greg Hlavaty, General Manager at Western Colloid, the prestigious Martin A. Davis Industry Leadership Award for 2016. Hlavaty has been an active member of RCMA, serving on the Board of Directors and contributing his industry expertise to RCMA's committees and task forces. The award was presented by fellow RCMA Board member Helene Hardy Pierce, GAF, who recognized Hlavaty's efforts in facilitating RCMA's merger with the Reflective Roof Coatings Institute (RRCI). "Throughout Greg's time with the RCMA, he has been a passionate advocate for the Association's growth and development, and his efforts on behalf of the RCMA / RRCI merger have strengthened the outlook for our industry," Pierce commented.