Hal Leland Talks Testing and FM Global
Western Colloid is proud of the quality of the products we manufacture.  We adhere to the strictest standards to produce coatings to meet and exceed the requirements expected in today's products.
We are so fortunate to have a real industry expert working on our behalf. Introducing Hal Leland with some background, testing, and the importance of FM Global.
"I grew up in Montana and I studied chemistry and business at Montana State University. I got into roofing in San Diego about 35 years ago and 5 years after that I met Greg, (Hlavaty, President of Western Colloid.). I've now been working with him for 30 years. I am the general manager of Western Colloid out of our Oakland plant in Northern California. I do sales support but more importantly I work with the chemistry, the products, the codes and standards and testing of the products."
"We do a lot of testing at ICC-E S, we test at UL, we test at Miami-Dade in Florida, we test at FM Global.  Which also means they all come to our facilities to do follow up services with us. After the initial testing we're not over, we're in for life. They come and they check out the formulations, they check batch tickets, they check certificates of analysis for raw materials. We keep extensive records and adhere to the most stringent quality control, so we are consistently prepared for random audits to keep our approvals in good standing.  They make sure that we're doing everything right."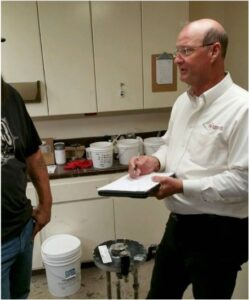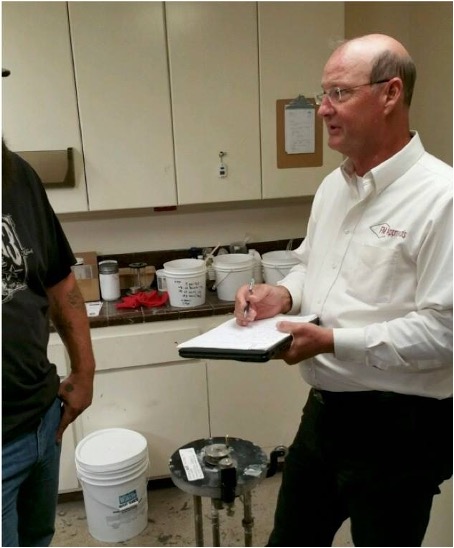 "But of all the testing probably the most important place that we test is FM Global."
"If you haven't heard of FM Global, you need to know about them. A fun fact, FM Global was founded in 1835. It's the largest testing facility in the world. Their Westchester, Rhode Island campus is 1600 acres. It's the world's largest and most sophisticated center for advancing the science of property loss prevention."
"So that's where I started going 15 years ago. I've gone back there once a year since then. Western Colloid has probably spent just over a million dollars there in testing. It's a big deal to be evaluated and it's what has helped us really grow our systems and our assemblies."
Many of Western Colloid's roof coating systems are accredited under the FM4470 standard. This standard also evaluates single-ply, polymer-modified bitumen sheet, BUR (built-up roofing) and liquid applied roof assemblies for their performance in regard to:
Fire from above and below the structural deck
Simulated wind uplift
Susceptibility to hailstorm damage
Water leakage
Foot traffic
Corrosion of metal parts
Susceptibility to heat damage
Puncture resistance
Solar reflectance
"We have 18 of our systems, accredited under the FM4470 standard at FM Global, which we are very proud of.  This allows me to walk into any architect's office, any consultant's, office, anywhere in the world, and there are going to ask me to sit down because I've done this testing"
Along with their FM4470 accreditation, many of Western Colloid's roof coating systems have UL Class A ratings and ICC-ES evaluation, giving you extra assurances with regards to quality and durability. Their Cool Roofing Systems also comply with other stringent standards such as California Title 24 Energy Efficiency, Miami-Dade Building Code and USGBC LEED Requirements, so you have the potential to enjoy extra energy efficiency benefits along with hail and wind protection.
For more information on which of our coatings are FM4470-compliant contact Western Colloid HERE.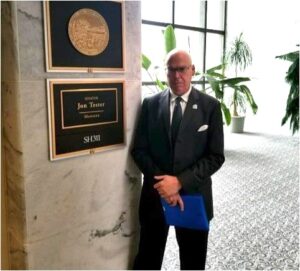 See more on our approvals and ratings.
About Hal
Hal Leland is Western Colloid's general manager and serves on the board of directors for the Cool Roof Rating Council. It's through his experience and on behalf of Western Colloid that Hal serves as a subcommittee chair and voting member at ASTM International. He is also a member of the RCMA Government Affairs/Technical Affairs Task Groups and part of the AIA Honolulu/ AIA Northern Nevada/ AIA East Bay chapters.
A COMMITMENT TO SAFER BUILDING CODES AND STANDARDS
FM Global's International Codes and Standards team works with government officials and research organizations throughout the world to influence and elevate codes and standards for the benefit of our clients and the communities where they do business.