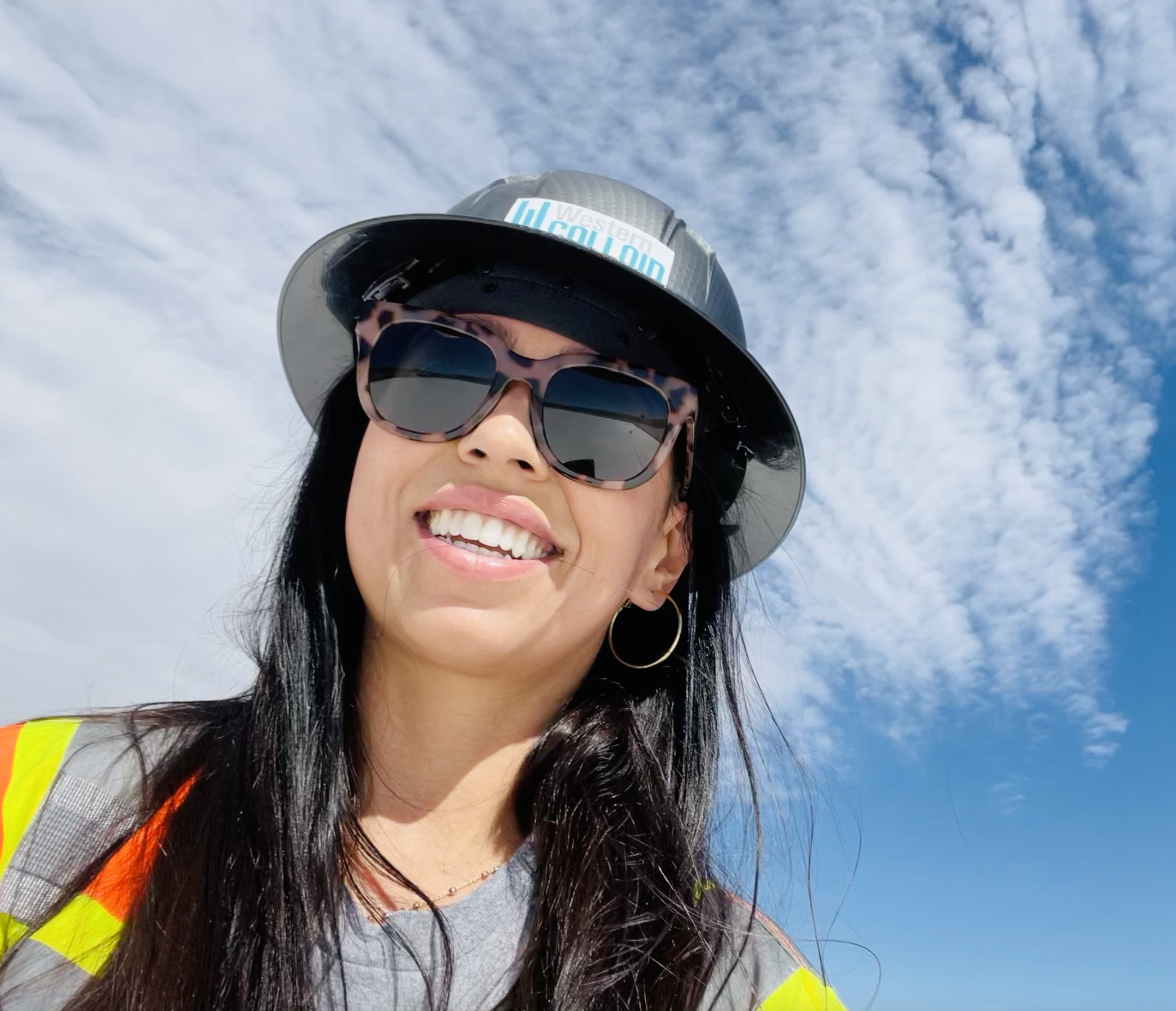 Meet the Team – Julia Barajas
Western Colloid is proud to have such a dedicated team. Our customer support is legendary, and our team fits beautifully with our company culture. We think of ourselves as a roofing manufacturer with the soul of a contractor. These are the people that take our great products and become valued partners with our customers. Getting to know these talented individuals helps explain the secret to our success.
Meet Julia Barajas, Executive Sales Representative for Northern California and Central Valley.
Q.) How long have you been in the roofing industry?
A.) I have been in the roofing industry since 2000.  I started with the Roofing Contractors Association of California and worked closely with the State Board of Directors.
Q.) How long have you been working for Western Colloid?
A.) I have been working for Western Colloid for almost 5 years. I started with Western Colloid in 2018.
Q.) What is your position?
A.) I am an Executive Sales Representative for Northern California and Central Valley. I have a variety of responsibilities, from performing jobsite inspections to presentations for property management and building owners.  I also serve as the Safety Coordinator for Western Colloid.
Q.) What service do you provide your customers that is unique, if you don't mind sharing?
A.) One of the services that I provide that is unique is aside from working with the client on the sale, I like to better understand the project. I visit the job site in order to understand all aspects of the plan. Getting to know crewmembers, reviewing access areas for delivery and assembly, keeping my team fully informed even where the tanker is stationed. I also communicate in Spanish with the approved applicators once that happens, they give me useful tips and feedback on our material and services. This helps me improve my service as well.
Q.) What are the most valuable lessons you learned about roofing since working for Western Colloid?
A.) The people and the relationships, just focusing on the challenge at hand, and making sure our customer has a resolution, and we are providing support to the best of our knowledge. The valuable lesson is they will always try to support me and my customer's needs.
Q.) In a few words describe the most important trait in a roofing mechanic/installer?
A.) I think one of the most important traits is attention to detail. Our roof assemblies have four key products and when performed by following our specifications the system works beautifully.
Q.) What are your biggest concerns for the roofing business today?
A.) One of my concerns is the environment and making sure that an eco-friendly roof is installed on each commercial building. I believe in my system so I'm a little worried when people just sell any roof system to make a sale. There are many different roof systems available in California. Sometimes when those old products are removed, we get landfills filling up with roofing material waste, sometimes hazardous.  We can avoid that with a Western Colloid FARR system. I want to ensure that every client has a suitable eco-friendly roof system preferably a Title 24 Reflective Western Colloid Cool Roof.
Q.) Do you support any associations related to the roofing/construction industry?
A.) Yes, I do. I work closely with a San Diego Roofing Contractors Association (SDRCA) and a Roofing Contractors of Southern California Association (RCASC). I serve as affiliate member/ambassador to both the National Association NRCA and Western States Roofing (WSRCA).
Q.) What is the thing you like most about Western Colloid as a Company?
A.) The thing I like most about Western Colloid is their family culture. They realize we all have different skills and abilities; they work closely with each employee to equip us with the tools we need to survive the wild west.
Q.) What advice would you give someone just starting in the coating business?
A.) The advice I would give for a first-time coating business would be to review the other successful coating roofing companies in the area and see what tools they use for business development, what did they do to set them apart. Also, make friends with other successful roofing company owners that practice the excellence you wish to attain one day. And don't be afraid of competition, sometimes your competitors can be your collaborators too!
Q.) What is your most Frequently asked question in the field when you are on an inspection?
A.) I think penetrations and scupper areas are always a concern. The client is eager to understand our 3 and 5-course systems and how these assemblies will effectively waterproof and block any water intrusion so they will ask questions associated with this.
Q.) What makes you smile when you think about your job?
A.) The thing that makes me smile the most when thinking about my job is serving a purpose to my clients and being able to fulfill their special needs or using my bi-lingual communication skills to solve a problem.
Next time you are in need of some excellent customer support  please contact Julia Barajas.