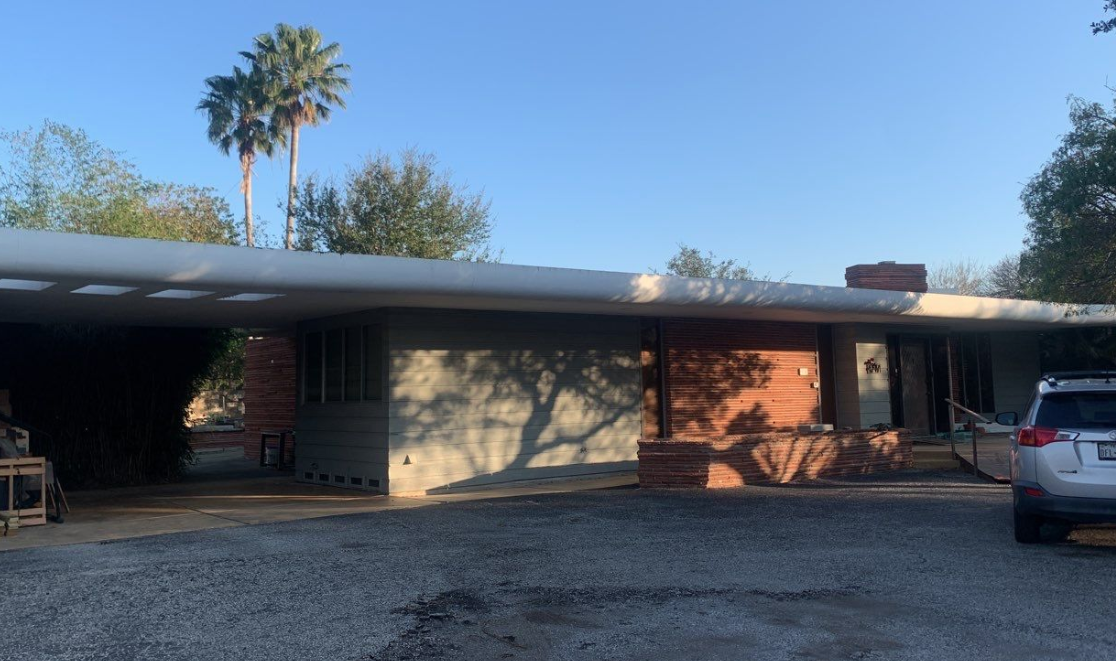 PROJECT PROFILE – Crumley Residence
PROJECT PROFILE
The Crumley Residence was built in the mid-century modern style in 1951.  It was designed by the prestigious Corpus Christi architectural firm Wisznia. The design of the home is so unique it's treated as an iconic and historic home for the area.
The roof area is over 100 squares on a single-story residence.  Although the original roof membrane was undetermined, the most current roof membrane was a modified cap sheet.  The structure of the roof and overhangs, and circular walls was lathe and plaster over redwood framing.
This roof had many challenges to overcome which made the flexibility of Western Colloids products a necessity. First of which was the roof that was actually designed to hold water.  Its' unique roof edges and parapet walls had a very unusual way of draining.
Other unusual design features which needed special care in making watertight were the Clearstory Windows, and the many open cutouts on the roof to the ground below.  Great care was taken to protect the unusual brickwork which was partially covered over by previous contractors.
On the top of some of the small walls there was original exposed roofing felt.
Lichen moss on that 1950 felt was scrubbed with a brush and restored with #800 mastic with a layer of polyester. Additional damage was repaired with #800 mastic.  Any obvious low spots were treated with an extra ply.
The roof has a Western Colloid 3-ply specification consisting of 2-plys of #298-emulsion reinforced with polyester and a topcoat of Western Colloid #720 Acrylic reinforced with polyester. Each layer was done on separate occasions due to weather, drying, and logistics. Work was performed in Feb-March.
Western Colloid was proud to give this historic roof a new lease on life while accommodating for the unusual design of the structure.