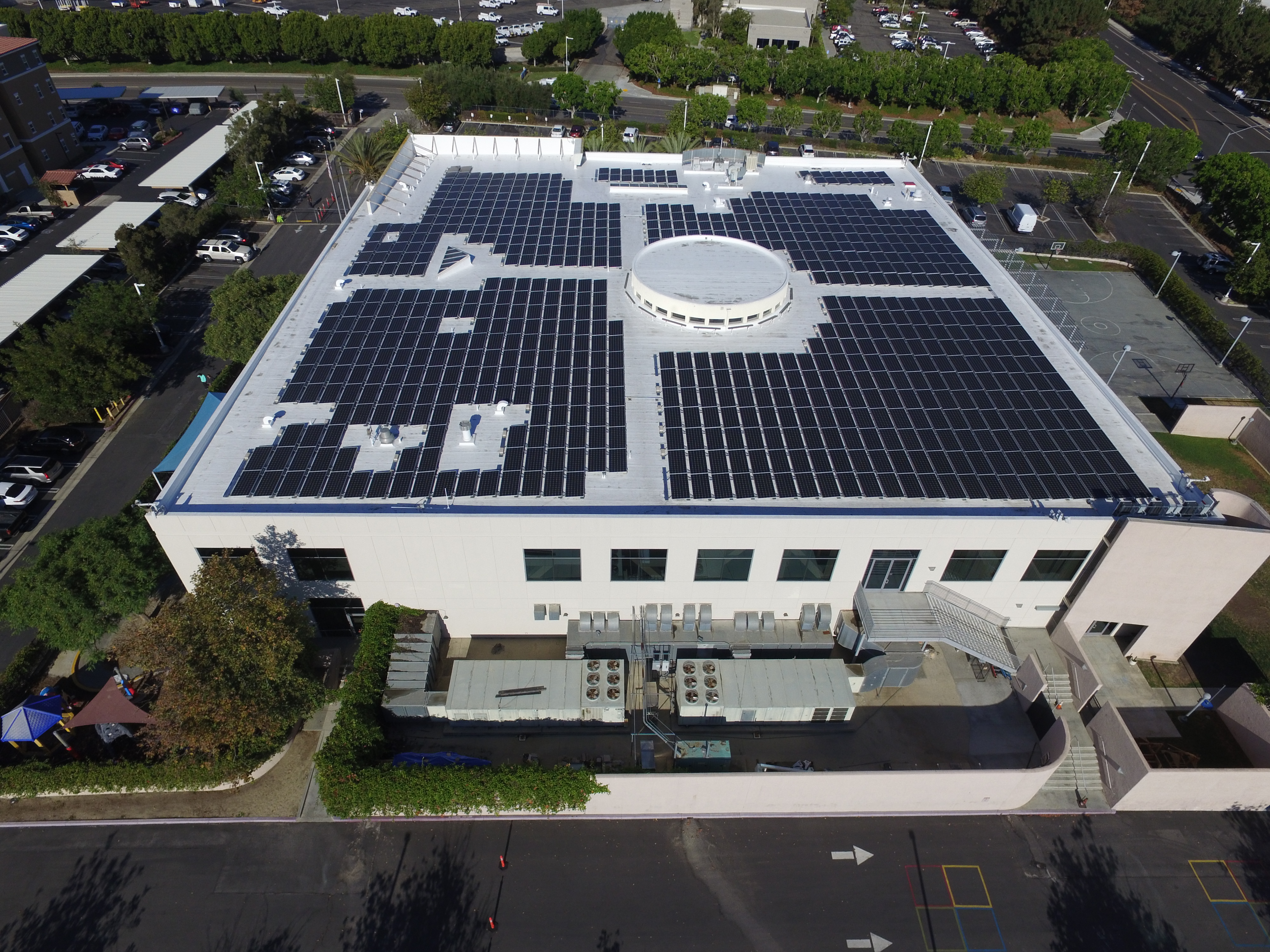 Roofing Contractor:
Commercial Roof Management
Solar Contractor:
RA Power and Light
Objective:
The goal was to install a roof system that can handle the installation and maintenance traffic of a solar system installed on top of it.  The roof system used needs to last the term life of the solar system installed.
Challenges:
The obvious challenge, besides the difficulty anytime in installing solar on a roof, was the addition of the natural light turret in the middle of the building's roof.  The turret was installed after the building and roof were originally built which created bad shear points.  This resulted in roof damage literally pulling the existing roof apart.  Once stabilized a roof system was needed that could adapt to these difficult design challenges.
Solution:
Was the selection of a Western Colloid Cool Roof System that was sustainable, energy efficient and could handle traffic and impact. This new system needed to be able to provide watertight seals in the most difficult roof details. Additionally, we needed to match the roof system life with the term life of the solar system. This system is tested and approved by Factory Mutual and meets the FM 4470 Class 1 rating.
USED SPECIFICATION NO. SMEA-2P-6xE
Related Products