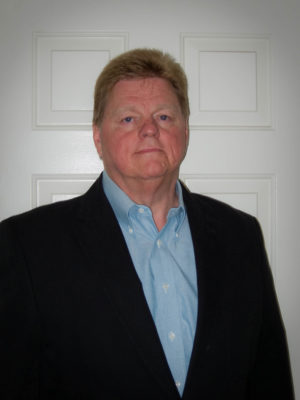 Western Colloid Announces Greg Hlavaty as President
Leading fluid-applied manufacturer promotes the leadership of Hlavaty
Western Colloid, the industry leader in fluid applied roofing, reflective coating systems and premium asphalt sealcoats announces Greg Hlavaty as president.  With a long history in the roofing industry focused on roof coatings, Hlavaty brings not only experience and knowledge to the position of president but also a commitment of excellence to the employees and customers of Western Colloid.  In his previous position as general manager, he built the Western Colloid mission of helping contractors build their business through exceptional support and training.
Western Colloid operates the largest fleet of tankers servicing the roofing and coating industry in the United States. This footing in bulk transportation service allows contractors to keep installation costs low and helps the environment by reducing the use of barrels and pails. They pride themselves on offering free field inspections, prompt delivery, and exceptional service overall.
Hlavaty, a licensed contractor since the early 1980s, served as president of the Roof Coating Manufacturers Association (RCMA) over the last year.  His industry knowledge and leadership are well respected.  As president of Roof Coating Manufacturers Association (RCMA), he serves on the Board of Directors and contributes his industry expertise to RCMA's committees and task forces.  Hlavaty also received the prestigious Martin A. Davis Industry Leadership Award in 2016.  The award was presented by fellow RCMA Board member Helene Hardy Pierce, GAF, who recognized Hlavaty's efforts in facilitating RCMA's merger with the Reflective Roof Coatings Institute (RRCI).
Hlavaty's commitment to helping contractors is well known.  For contractors who have worked with Western Colloid over the years, it is clear that the company is focused on its contractors.  The quality of the products combined with excellent training programs and customer support continues to create outstanding opportunities for roofing contractors.  
"We are focused on three very important areas, consultation, field support and training, Western Colloid's employees work closely with contractors to provide exemplary support and training," stated Hlavaty.  "We send qualified agents to inspect the roof and prepare a specification designed to address the needs of that roof at no cost.  The Western Colloid representatives assist the contractor while providing ongoing advice, hands-on training, bidding support and/or on-site demonstrations.   We have an amazing team that delivers world-class roofing systems.  I am grateful to be able to help lead a company like Western Colloid."
About Western Colloid
Western Colloid was started by a roofing contractor who began applying coatings and fluid applied systems in the 1960's. Throughout the west notable companies like Boeing, Weyerhaeuser, Fred Meyers, TRW, Certified Grocers, Payless, Thrifty Drug and others received asphalt emulsion systems from his team.  The Western Colloid brand was born in the 1970's when he built his own manufacturing facilities. As a successful contractor he understood the need for consistent, quality products; he also knew that in order to help this sector of the roofing industry grow he would have to provide contractor services that were effective and unique.  Today, the company operates the largest fleet of tankers servicing the roofing and coating industry in the United States. For more information, visit www.westerncolloid.com.