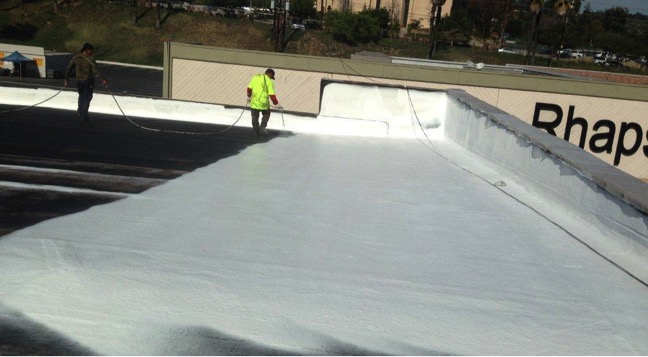 What Does It Mean When a Product Is FM4470 Approved for Hail?
Although it may not be as common as snow or rain, hail is incredibly dangerous and can be far more expensive to property owners than other precipitation. Hail contributes to over $10 billion in property damage every year in the United States. A single hail storm in Denver in 2017 caused $2.3 billion in property damage, including $1.3 billion in roof damage.
Hail damage is unpredictable in roofs. The extent depends on the type of roof, its age and state of repair, as well as other uncontrollable factors like the size of the hail, wind speed and wind direction. Hail can dent, crack or split roofing membranes and seams, and if it isn't repaired quickly, this damage can lead to further issues in the building envelope and occupied spaces if water gets in.
While a qualified roofing consultant can help you assess the damage and figure out a plan for repair, the risks and expenses associated with hail damage means it makes a lot of economic sense to invest in a hail-rated roof system to begin with, in order to proactively reduce the chance of extensive and costly repairs in the event of extreme weather.
What Does It Mean for a Roof System to Be Hail-Rated?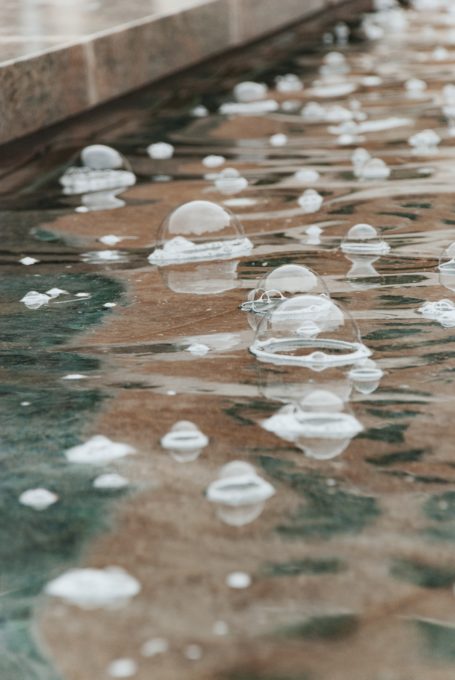 While it's easy enough for roofing manufacturers and suppliers to make claims about durability and their ability to withstand hail, you want to know your investment will last. A third-party accreditation gives you peace of mind, knowing that the manufacturer's claims have been verified by an independent party with the highest standards.
FM Approvals is an international body that provides third-party testing and certification services. They test property loss prevention products and services—for use in commercial and industrial facilities—to verify they meet rigorous loss prevention standards of quality, technical integrity and performance.
Many of Western Colloid's roof coating systems are accredited under the FM4470 standard. This standard evaluates single-ply, polymer-modified bitumen sheet, BUR (built-up roofing) and liquid applied roof assemblies for their performance in regard to: 
Fire from above and below the structural deck

Simulated wind uplift

Susceptibility to hail storm damage

Water leakage 

Foot traffic

Corrosion of metal parts 

Susceptibility to heat damage

Puncture resistance 

Solar reflectance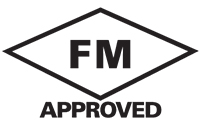 Approval under the FM4470 standard is granted to the manufacturer. They follow a rigorous process in order to have FM approve their roof system. For hail, roof systems can be rated for moderate, severe or very severe (also referred to as MH, SH and VSH) hail, depending on the level of protection you need in your area.
When FM reviews roof systems for hail accreditation under FM4470, they are looking for very specific things following simulated hail impact. Specifically:
The roof cover cannot show any signs of cracking or splitting under 10x magnification. 

Seams cannot show any signs of cracking, splitting, separation or rupture when examined under 10X magnification.

For a roof system with a VSH rating, FM also requires that the substrate below the roof cover does not crack. Minor surface indentations in the substrate are allowed at the point of impact.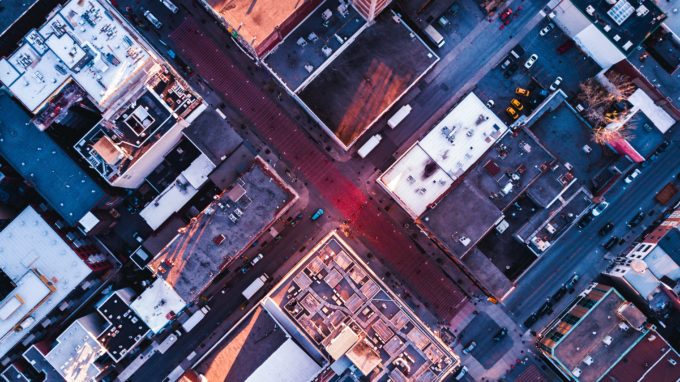 If your roof has already been impacted by hail, an FM4470 hail-accredited roof coating can be a cost-effective approach to repair. If the damage doesn't extend beyond the upper roof membrane, you can seal cracks and level any indents, before applying a roof coating to extend your roof system's longevity and increase your roof's waterproofness.
Along with their FM4470 accreditation, many of Western Colloid's roof coating systems have UL Class A ratings and ICC-ES evaluation, giving you extra assurances with regards to quality and durability. Their Cool Roofing Systems also comply with other stringent standards such as California Title 24 Energy Efficiency, Miami-Dade Building Code and USGBC LEED Requirements, so you have the potential to enjoy extra energy efficiency benefits along with hail and wind protection.
For more information on which of our coatings are FM4470-compliant and how to best protect your roof from hail or puncture damage, contact Western Colloid.