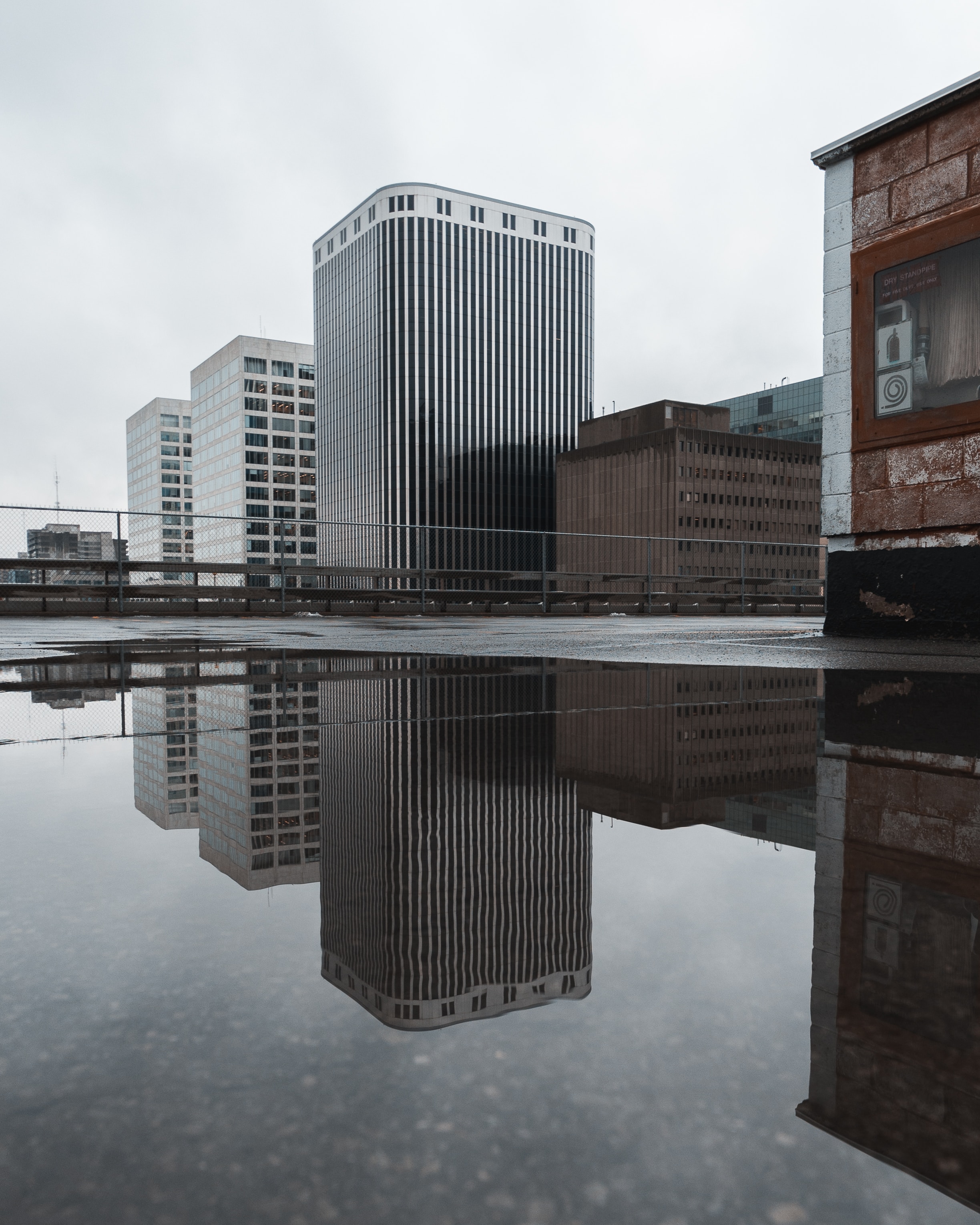 Water damage is one of the biggest problems in building management. Water intrusion can cause mold growth, poor indoor air quality or even structural damage if it goes unchecked. 
But fixing water damage isn't as simple as replacing damaged ceiling tiles and moving on. Building operators must work with contractors to find the source of the leak and address it, or you'll be playing catch up with ongoing water issues as the problem gets worse and worse.
It's not surprising that roofs leak. They're exposed to the elements day in and day out, and they aren't viewed nearly as often as other building envelope elements like windows and walls. The most important step to fixing your leaky roof is to proactively repair damaged areas before leaks even start. A regular roof inspection program will identify potential deficiencies and save money on roof repairs and replacements over the long run.
Yet even with the most proactive inspection and repair program, it's possible roofs will leak. Materials degrade, and extreme weather events like high winds and hail can create penetrations in the roof system in just a few hours. And the biggest problem with leaks is that they're often quite extensive by the time they're noticed in utility rooms and occupied spaces.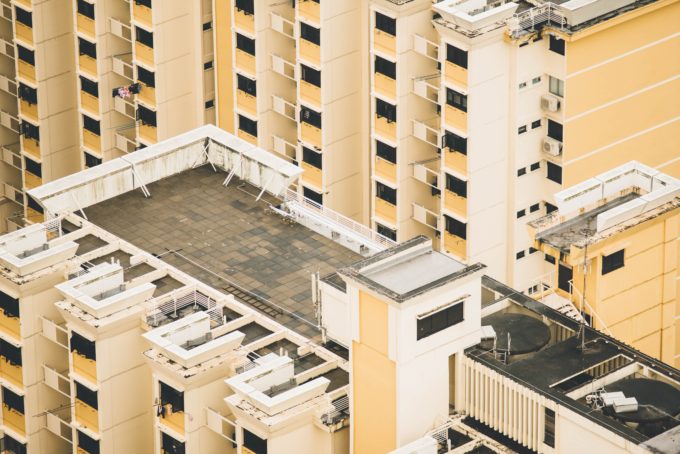 Finding the Source of a Leak
When water damage is detected inside, the first step is to find the source. This is not always as easy as looking up. Water can travel a long way along rafters and studs, or trapped behind a vapor barrier, until it finds a point of entry. This can be a cut in the vapor barrier or foam insulation, usually made to pass through wiring, plumbing or electrical fixtures.
To find the source of the leak, you need to follow the water back to its original internal entry point. Look for wet spots in fiberglass insulation, or staining around metal building materials. Once you've narrowed down where you think the water is coming from on the inside, it's time to inspect the roof.
It's rare that you'll find a gaping hole in a roof membrane. Most commercial roof systems are chosen for their durability, after all. Instead, water most often enters through a roof's weakest point, so check these areas first as they are the most common sources of leaks:
Seams in the roof membrane

Joints at flashings, vents and exhausts

Base of HVAC systems

Skylights

Any other roof penetrations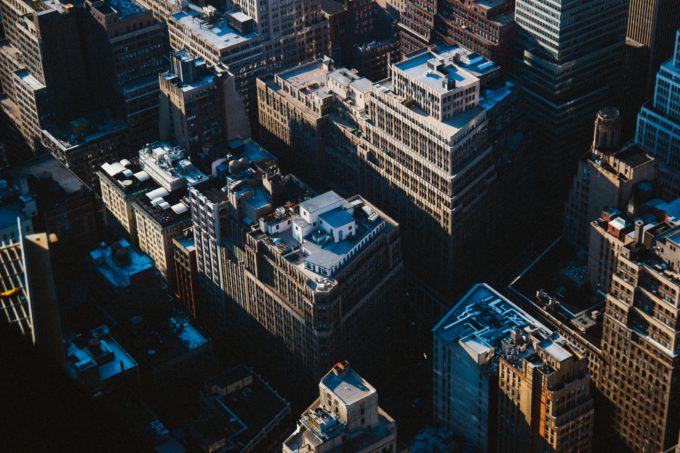 Completing Simple Repairs
Once you've determined the exterior source of the leak, you want to prepare the area for repair. Make sure it's clear of any dirt or debris. Sweep off any accumulated leaves. If you need to clean away any staining, make sure to do it carefully as you don't want to force any more water into the building.
The simplest way to repair a puncture is to apply a flexible waterproof mastic to the area. Once the area is clean, follow the manufacturer's instructions to apply the mastic, and allow it to cure. However, don't assume a mastic patch is a universal fix. If you haven't addressed the real issue, this is a band-aid solution at best.
If the leak is caused by degraded flashings or roof membranes, cut away the loose areas. Apply a patch larger than the damage or put in new flashings. Seal with roofing mastic and allow it to cure. Mastic reinforced with polyester in a three-course method is a better solution for larger areas.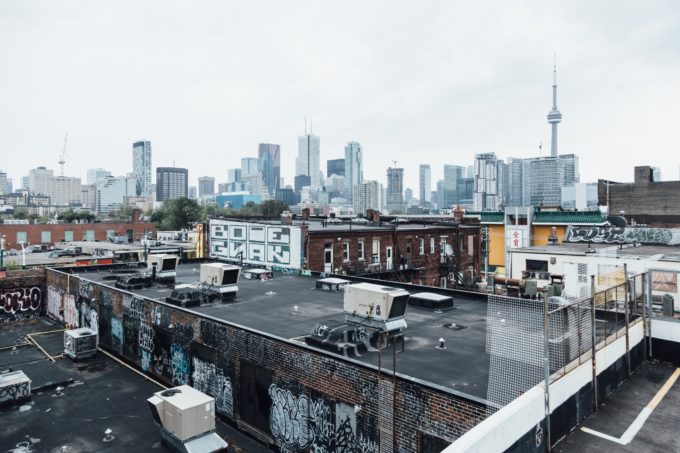 Completing Complex Repairs
Sometimes leaks are a symptom of larger problems. If your roof has been subject to extensive hail damage, or if the coating or membrane are aging and failing, then simple solutions like patches and mastics may not be enough or may become too labor-intensive and expensive to be the appropriate solution.
When looking at complex repairs, particularly where a roof system is reaching the end of its lifespan, some contractors will recommend a complete tear-off and replace. While this pretty much ensures your leak problem will be fixed, it can also be an expensive and disruptive solution. Another option may be to use architectural roof coatings on top of the existing roof.
Roof coatings like asphalt emulsion and acrylic are compatible with a number of roof systems including built-up roof, modified bitumen, single ply, metal sprayed polyurethane foam and gravel, so coatings make a great alternative to complete tear-off and roofing replacements.
Once applied, roof coatings create a seamless membrane, significantly reducing the chance of future failures. And asphalt and acrylic coatings are applied with polyester fabric, creating layers of redundancy. Even in the event that the top layer is damaged, the layers of polyester and coating below mean your building remains waterproof until the damaged area can be identified as part of regular inspections. The asphalt emulsion and acrylic are also fully adhered to the roof, so water cannot travel underneath them.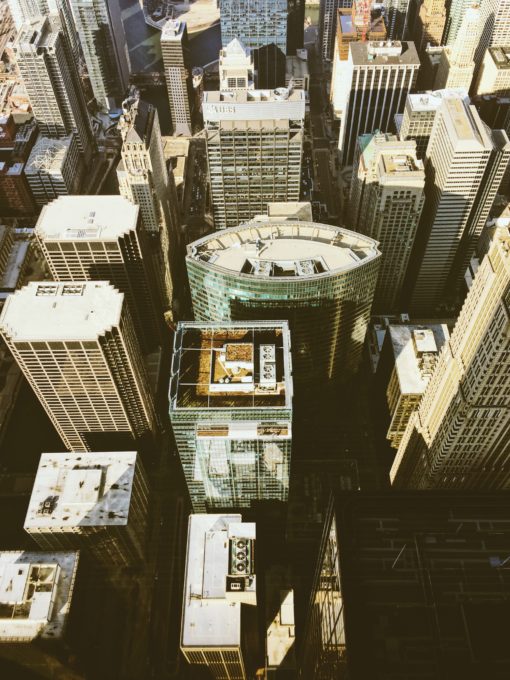 A roof coating can be applied over the whole surface or over sections of a roof if you have many levels or building segments. You can even repair an area and wait to do the rest of the roof when your budget allows. The end result will still be a seamless roof. Your contractor should first clean the area thoroughly, being careful to remove any degraded coatings, and patch any areas of larger damage. 
Once the area is cleaned and patched, asphalt emulsion or acrylic coatings are sprayed on, with polyester rolled over it and pressed into place using a broom to make sure that any bubbles are pushed out. The end result is a fully adhered, seamless, monolithic roofing system. As with all roof systems, you need to be aware of any clogged drains or new penetrations that have not been sealed properly by other trades doing work on roof equipment.  
More tips for applying roof coatings can be found here.
Once your roof has been repaired, make sure you document all repairs fully. Take pictures and obtain any documentation about maintenance requirements and warranties from your contractor. Update your roof inspection procedures, and prepare a repair program for any interior damage and always have them check for mold.  
For more information on keeping your building roof in good repair, visit the Western Colloid website.