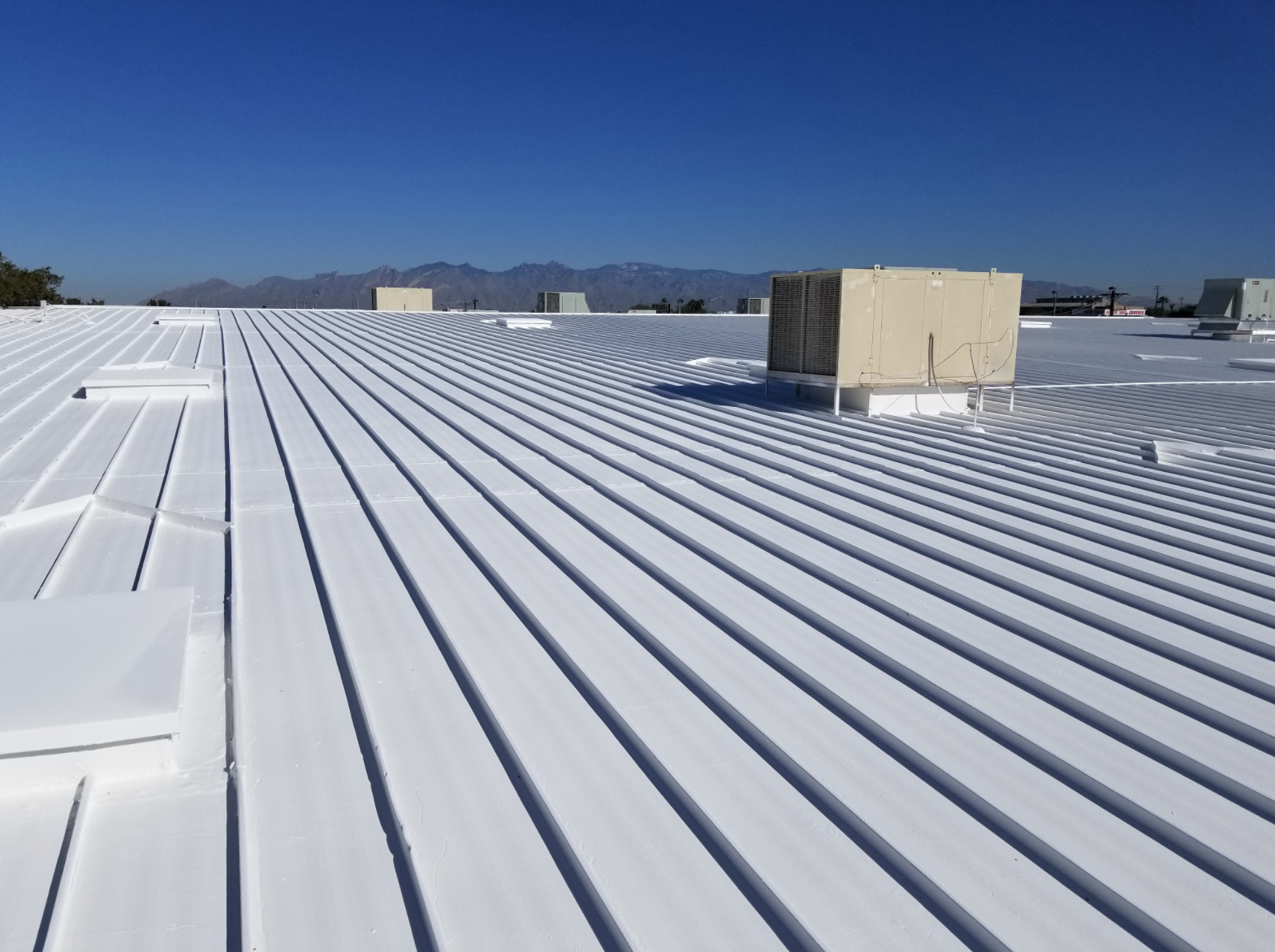 Case Study: Commercial Roof in Arizona
This warehouse had a failing one-year-old roof. So they needed a new commercial roof in Arizona — fast! And we were happy to help them.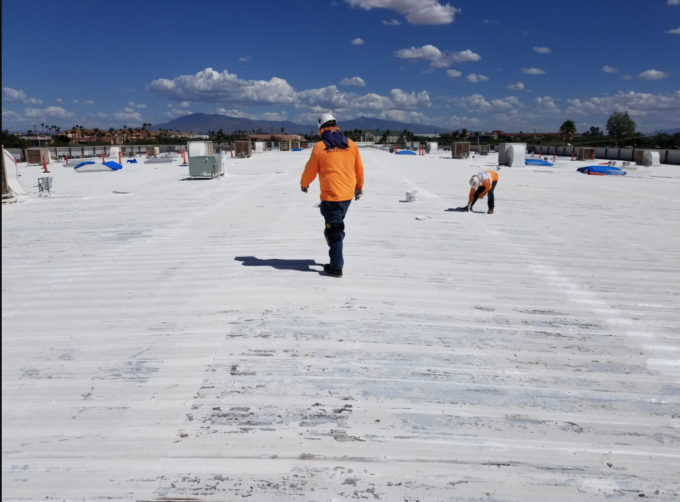 Incorrect products caused leaks
This failing warehouse roof was metal with acrylic coating. First of all, the application was poor. However, the products used were not correct for this kind of application. And that was a much bigger issue!
The reinforcing fabric had shrunk. This made the coating bridge at each joint. Therefore moisture was able to get under the coating.
Next, the owners looked for solutions from many contractors. However, each contractor said the only remedy was to build another roof on top. They suggested putting a cover board over the failing roof and build a new one using a BUR or Single-Ply product. Doing so would have been very expensive!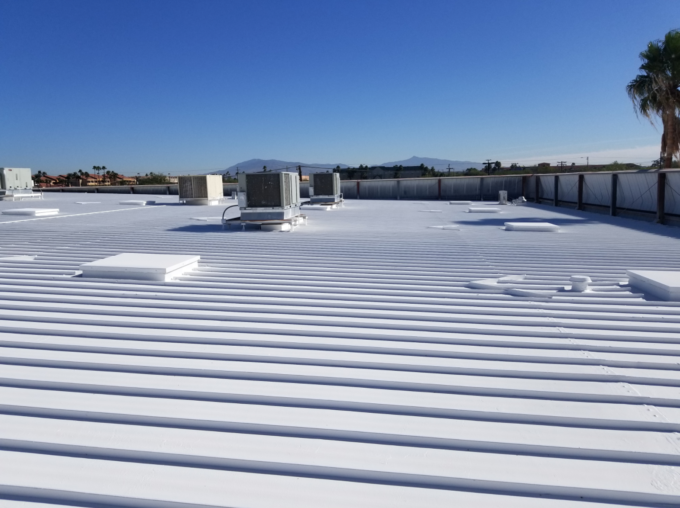 A solution that works
The owners wanted a quality, affordable roofing option. They called in Classic Roofing, who recommended Western Colloid. After 45 years in business, we have seen everything. Additionally, we have a reputation for coming up with solutions in tough situations like this.
After reviewing videos, taking samples, and doing testing, we and Classic Roofing decided that the failing acrylic coating could be removed!
In most cases, our fluid-applied roofing products are a perfect alternative to removing a roof. But for this commercial roof in Arizona, the acrylic substrate was so unstable and the roof had so much moisture that removal was really the only answer.
The acrylic roof was removed almost back to the original metal roof. And Western Colloid's #720 ElastaHyde was used to coat the roof along with using our #800 Elastic Cement for the details.
Now we have a very happy building owner with a 10-year warranty that can be extended!

Need a commercial roof in Arizona? Contact us!
Please contact us for more details on the specifications used in this project or for a solution to your next challenging project.