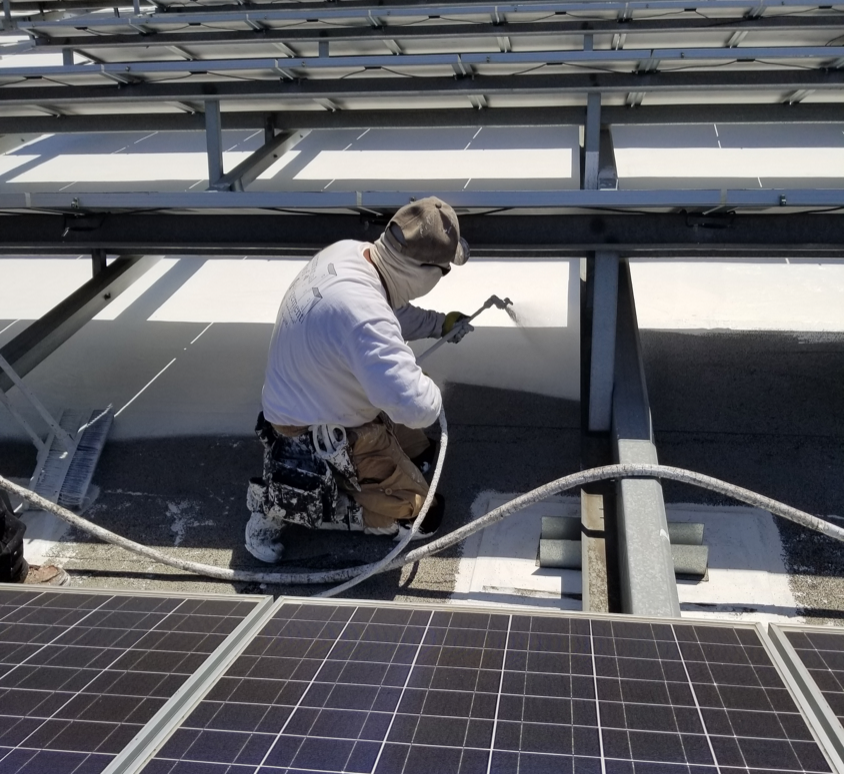 How to Choose the Right Contractor and Roof Material for Your Building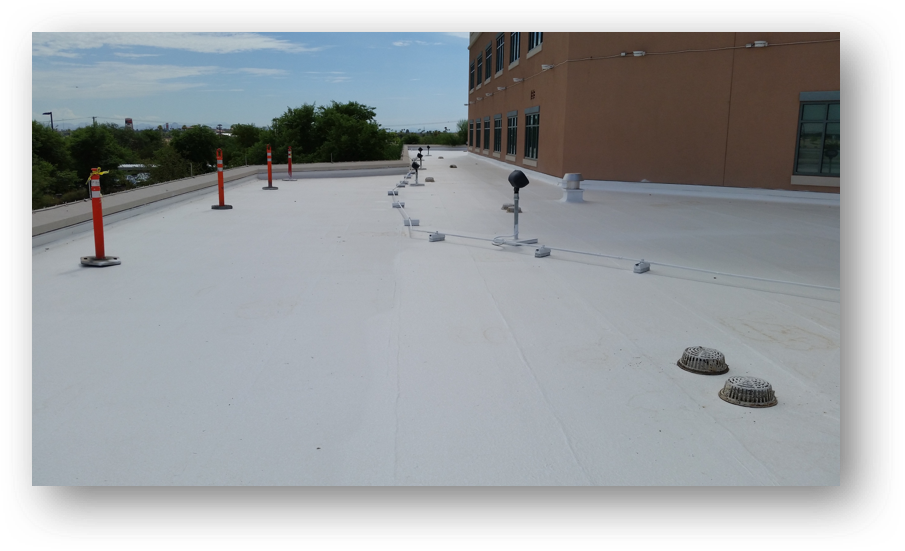 If you own or operate a commercial property, your building is probably the biggest investment you've made for your business. Annual inspection and maintenance are critical to keeping your building envelope in good repair, especially your roof. A good roof inspection program will save you money in the long term, but eventually, even the best-maintained roof needs to be refreshed.
When it's time to refresh or repair your roof, do you know which roofing materials are right for you? Most buildings can go decades under the same roof, so while it's easy to tell your contractor to just refresh it with the same materials that were already in place, advances in roof system technology mean that there are options available today that weren't there the last time a new roof was installed.
Selecting the right roof often starts with choosing a contractor. While it's simple enough to get online and look up roofing contractors in your area, it's harder to know which ones will work best with you, understand the needs of your building and give you the right price. Plus, large scale commercial roofs have unique needs that smaller buildings don't have to contend with. You should be sure that the contractor you choose has experience working with your size roof.
When looking at roofing contractors, here are a few additional things to consider:
Do they have the right licenses, certificates and affiliations? Make sure a contractor is licensed to work in your state or region. Also ask about their membership in industry associations, as these contractors are most likely to be aware of new materials and approaches.
Ask for referrals from colleagues and friends. Make sure to ask specifically for contractors who have worked on buildings and roofs like yours. Ask about the quality of work, warranties and communication.
When speaking to contractors, ask who will do the work. Particularly if you have a complex roof, make sure you ask if your contractor will be doing all the work themselves or will be using sub-contractors for a portion of the project. Sub-contractors aren't necessarily a bad thing if they bring certain expertise, but make sure you understand their experience and why they're needed.
Ask about a contractor's safety record. Working on roofs is dangerous. All roofing contractors need to provide the necessary general liability and worker's compensation insurance. Make sure they have this, can provide proof of training for their employees, and ask about any past workplace accidents.
Make sure your roofer offers a variety of options for your project. While you may not be an expert in your roofing materials, your contractor should be able to provide a variety of solutions. If they're stuck on a single material or roof system, ask more questions and make sure they're not more concerned about representing a supplier than they are about working with you.
Ask questions. Any reputable roofing contractor will give you a detailed quote in writing. Ask all the questions you need to feel comfortable that you understand what will be replaced, what new materials will be applied, why the contractor has chosen these materials and how long they will last.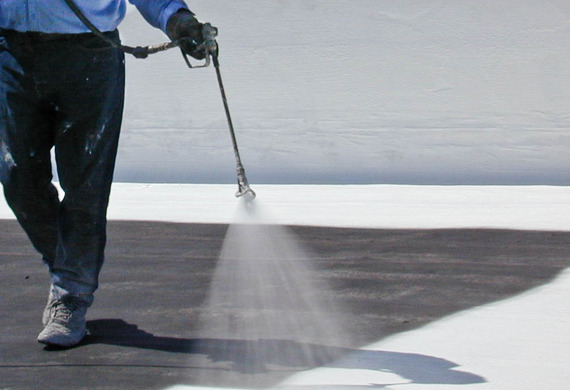 A good contractor will be able to talk about the benefits of different systems and what is compatible with your old roof materials, existing HVAC systems and regional climate conditions. Some coatings, like asphalt emulsions and fluid applied reinforced roofing systems, can be applied over existing roofing materials if you don't need a complete replacement.
Ask your contractor about which types of roof coatings and roofing materials will work best with your building's current roof material and how your contractor will work safely to apply them. Make sure they understand the structure of your building and what types of systems that structure is able to support.Warranties are a particularly important conversation to have. A good contractor will have a warranty on labor, but you should also ask about the manufacturer's warranties on materials. Double check that the solution proposed by your contractor will qualify for a manufacturer's warranty or, if you need to purchase that warranty, what the extra costs will be.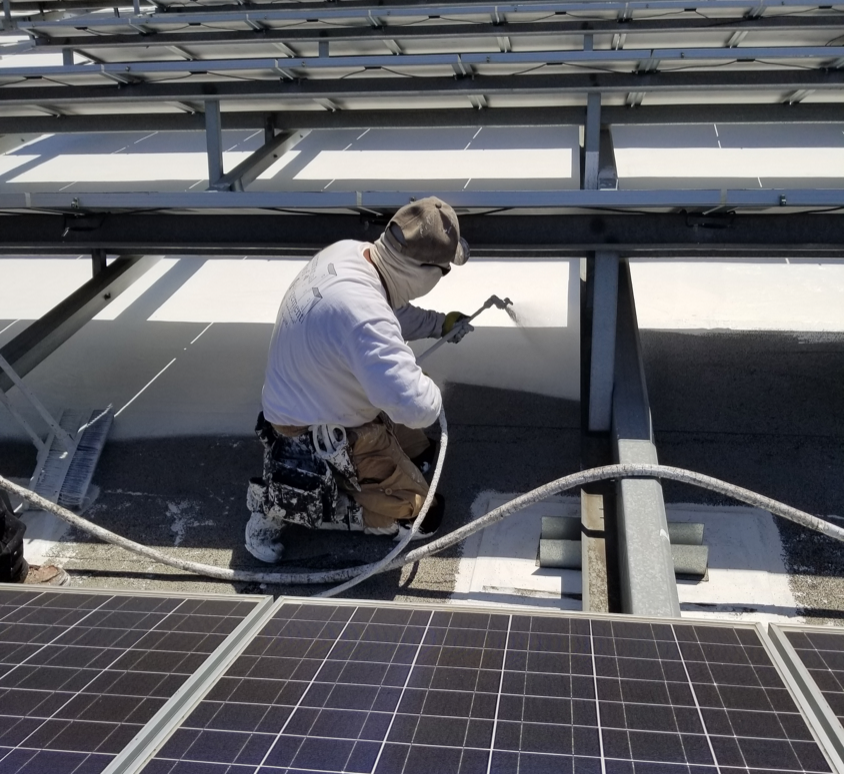 When scheduling your roof replacement, your contractor will give you an estimate for how long the work will take. Ask about curing time for any coatings applied so that you can communicate this to your own staff and keep them off the roof until it is fully sealed. This doesn't have to take long, depending on the type of roof material you choose. An asphalt emulsion coating, for example, cures within 24-48 hours.
Once the project is complete and the coatings are cured, have your own staff do a thorough inspection of the roof to double check the work. Make sure joints and seams are properly sealed with an elastic cement and that there is no bubbling or cracks in the coating. If there are deficiencies, document these and communicate them immediately to your contractor.Western Colloid provides state-of-the-art asphalt emulsion and water-based roof coatings. We work with approved contractors all over the country. We want to help you get the roof your building deserves; get a free roof assessment from a certified contractor to find out the best roof system for your needs, extend the life of your building and save money.