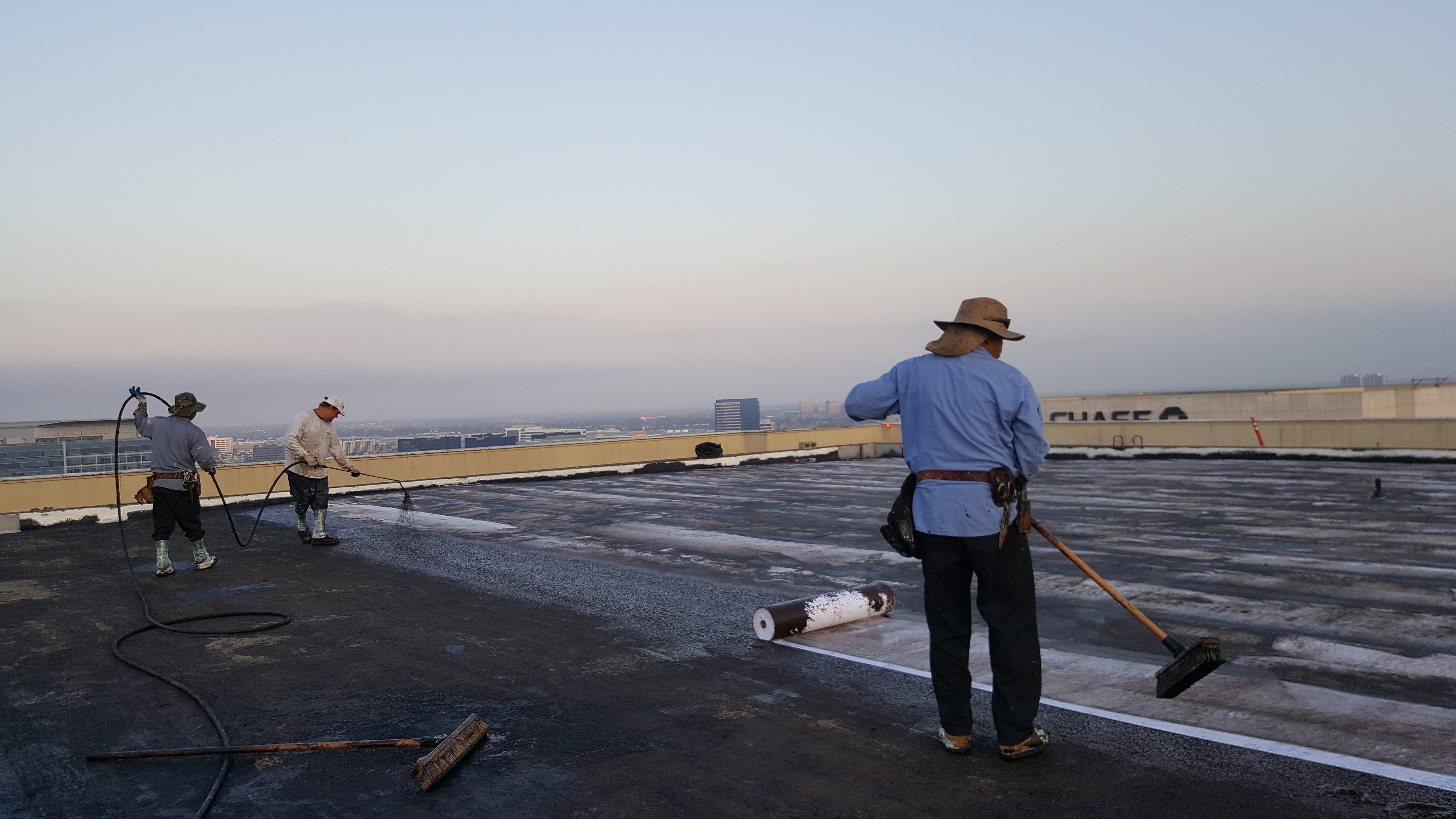 Tips on Applying Asphalt Emulsion Roof Coating System
Your roof is one of your building's biggest investments and also one of the most critical components in the building envelope. Making sure it's waterproof and actively dealing with cracks and damage will protect your building systems for decades, but eventually, you'll probably need to do a full roof replacement.
But a roof replacement doesn't need to be overly complex. While some contractors may recommend a full removal and replacement, using a waterproof coating like an asphalt emulsion  may be more than enough to get your roof system back into working order.
Asphalt emulsion roof coatings are made of asphalt emulsified with water and clay. They're lightweight and, since they're water-based, low-odor, which makes them easy to apply, even for occupied buildings, and increasingly popular with designers and architects
Applying roof coatings, particularly asphalt emulsion coating, is not complicated, but does involve a number of steps. Here are some of our best tips for applying asphalt emulsion roof coating to your existing roof.
Getting Started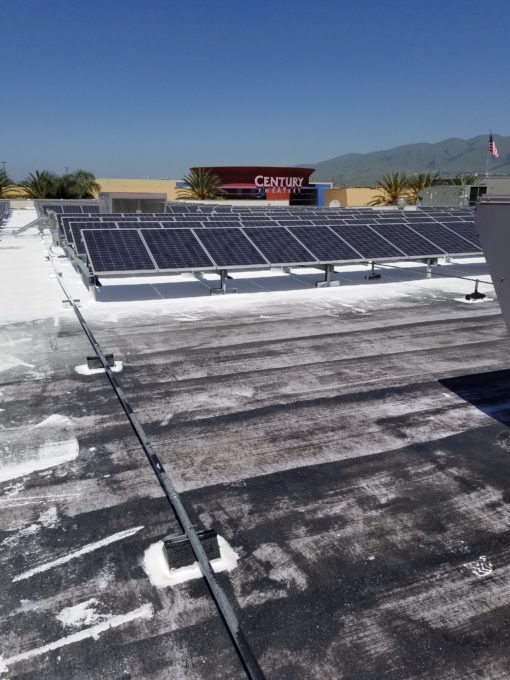 First things first, figure out how much roof coating you will need, based on the manufacturer's specifications and the area of your roof. If you need help choosing the right specification for your roof, contact Western Colloid for expert advice. In general, Western Colloid recommends an application of a minimum of six gallons per hundred square feet for their asphalt emulsion coating. This number is considerably higher if you are considering recovering a gravel roof or a roof that has significant aging.
Any architectural roof coating needs proper conditions to cure once it's applied, so when you're choosing a day for application, keep an eye on the weather. Asphalt emulsion coatings shouldn't be applied at temperatures less than 50 degrees. If the water in the coating freezes, it won't cure properly and risks cracking. Also, make sure there is no rain in the forecast for the next 2-3 days, so the coating has time to fully dry.
Clean your roof deck, removing any loose roofing material, dirt and debris. Use a stiff broom or you can rinse or pressure wash for tough dirt. Remove oils and greases. If you use any kind of soap or detergent to clean, make sure to rinse it away completely, so the asphalt coating will adhere properly.
While a good quality asphalt emulsion roof coating will fill in many small cracks, you'll want to make sure larger ones are properly patched. Patch any large cracks with a product like Elastic Cement, and be sure to allow time for these repairs to cure before applying your coating. You'll also need to repair and replace any damanged flashing.
Apply Your Coating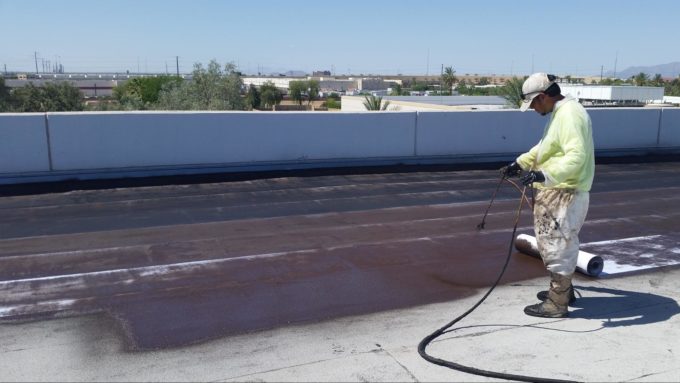 Asphalt emulsion coatings shouldn't be mixed or thinned before application. For small areas, you can apply with a roller. If you're working over a larger area, use a specialty sprayer.
You should reinforce your asphalt emulsion coating with polyester fabric or fiberglass stands. This provides extra strength and flexibility to the roofing system. The polyester fabric should be lightly broomed to eliminate bridging and wrinkles while leaving the scrim of the polyester slightly exposed for better adhesion of the acrylic top coats.
Asphalt emulsion roofs can also be reinforced with chopped fiberglass strands. This requires specialized equipment but can be effective in providing strength and durability to the system.
Options and Next Steps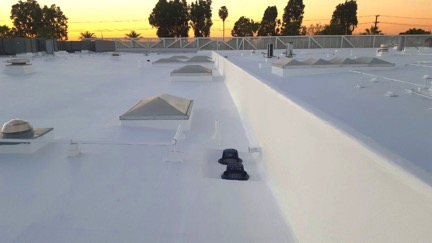 One option to consider is the desired warranty length. Western Colloid's high-quality acrylic coatings carry a standard 10-year material warranty. If a longer warranty period is desired, the amount of coating can be increased to achieve 20 years with a worry-free roof. If the 10-year option is chosen, simple maintenance and renewal of the op coat in 10 years are all that is required to lengthen the warranty.
For more information on specialty equipment or how to use Western Colloid's complete line of architectural roof coatings, visit our website.