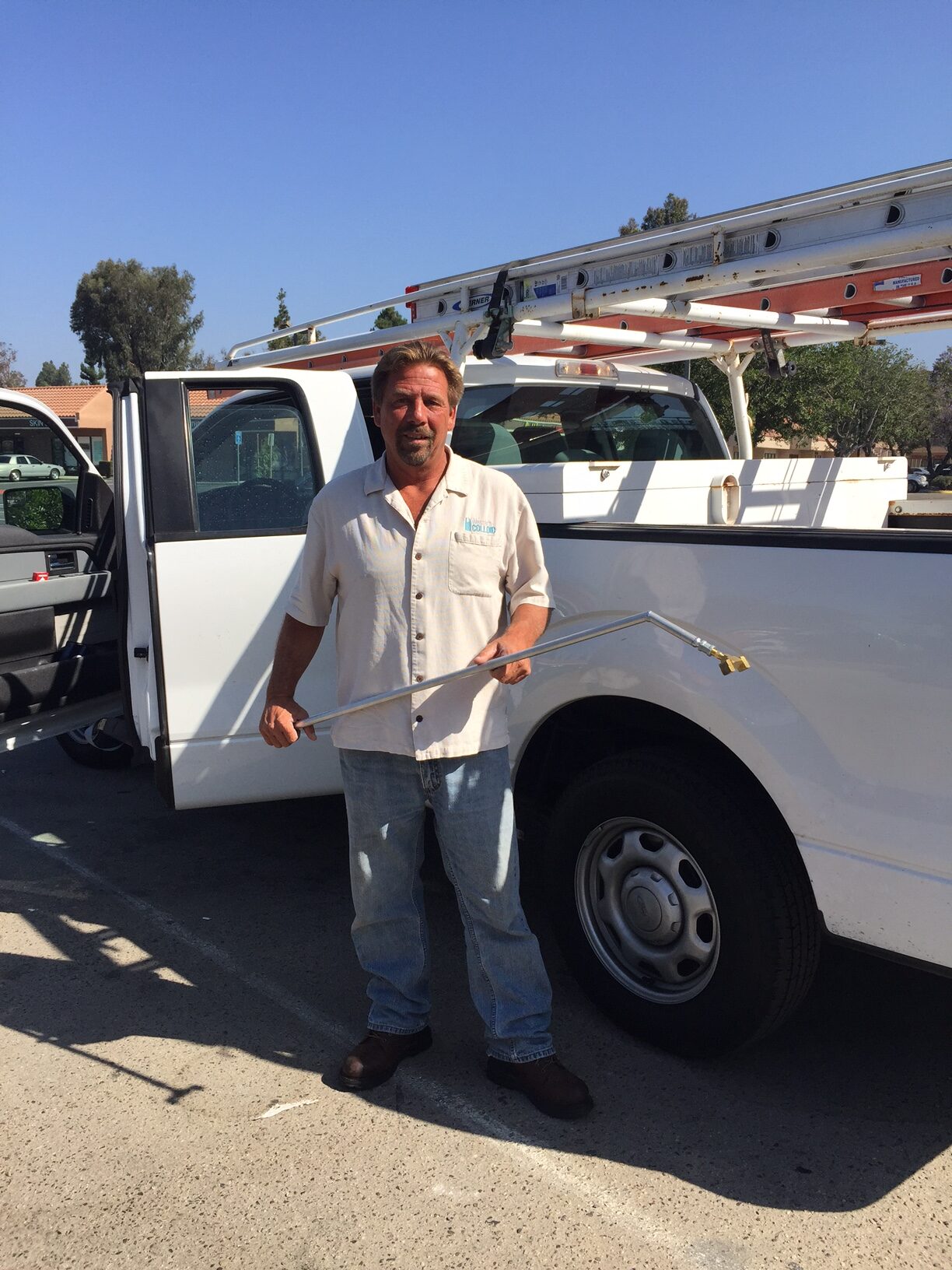 Western Colloid is proud to have such a dedicated and talented team in the field. Our customer support is legendary, and our team fits beautifully with our company culture. These are the people that take our great products and become valued partners with our customers. Getting to know these talented individuals helps explain the secret to our success. We are asking our team 10 questions about themselves.
Meet Tim Ford, Technical & Training Services
Q.) How long have you been in the roofing industry?
A.) Since 1981 and as far as fluid applied systems, I was actually on the forefront of these systems going down. It was something totally new to me at that time. I had never seen coating before in my life.
Q.) How long have you been working for Western Colloid?
A.) For about 15 years.  I came to work with them after being an applicator of their products.
Q.) What service do you provide your customers that is unique, if you don't mind sharing?
A.) That we offer comprehensive training. That's the kind of stuff that our techs at Western Colloid want to come out to your job site and help you with. We can cut out a lot of the learning curve with the experience we have and teach you some great techniques and habits. It's up to you to make the choice, but we'll show you and present you with different ideas what can be most productive for you.
Q.) What are the most valuable lessons you learned about roofing since working for Western Colloid?
A.) What's most important is protecting your client's property. Be prepared for the unexpected out there. And if you put down tarps, having a water hose hooked up, ready to go, being prepared for that unexpected thing that might happen. We're human. Mistakes can happen. The more you're ready to take care of a mistake, the easier it's going to be to clean up. And that's the information we share with you when we come out. Help you set up your job site, and again, help you work up on the roof. So, take advantage of what Western Colloid has to offer for our new contractors, and it's just going to help you be more successful.
Q.) In a few words describe the most important trait in a roofing mechanic/installer?
A.) I am going to switch this question to "What is the most important thing to have on a crew?" Having the right guy be the foreman is the answer. So much time is wasted because guys don't have the leadership that is showing them the direction of being ready to go, be it that day, the next day, what is expected of them, what their roles are. Somebody must be in charge up there and set the pace. This ultimately will save you money on the job with increased production.
Q.) What are your biggest concerns for the roofing business today?
A.) Labor.  Once you get some good guys hang on to them. That goes back to showing your guys your appreciation for them getting better and better. Over time, getting more productive. And that just comes with experience and knowledge, but it's upon a company to take care of those guys. Understand that they are working their butts off for Make them feel appreciated.
Q.) What advice would you give someone just starting in the coating business? 
A.) I think probably the most important thing that you could do if you're a new contractor is to call Western Colloid.  We would love to work with you on your first job, help you set up, help you up on the roof.
Q.) What is your most Frequently asked question in the field when you doing a demo?
A.) Will it hold up to ponding water? If you follow our specifications and instructions, it will.
Q.) What is the thing you like most about Western Colloid as a Company?
A.) I am a true believer of their systems because when they are put on correctly, they work. I have installed these systems for over 30 years.
And the fact that you never have to tear off your roof ever again with our systems. You have the ability every 10 years to clean it, recoat it, extend your warranty, and get another 10 years. I've got roofs that we have done that to three times now.
Q.) What makes you smile when you think about your job?
A.) The hundreds of contractors I have worked with over the years.  It's been a great ride.
Next time you are in need of some excellent customer support and technical services please contact Tim Ford.
Read more about Tim:
Tim Ford Roving Field Tech  Article from 2017
Western Colloid goes to China Article from 2018