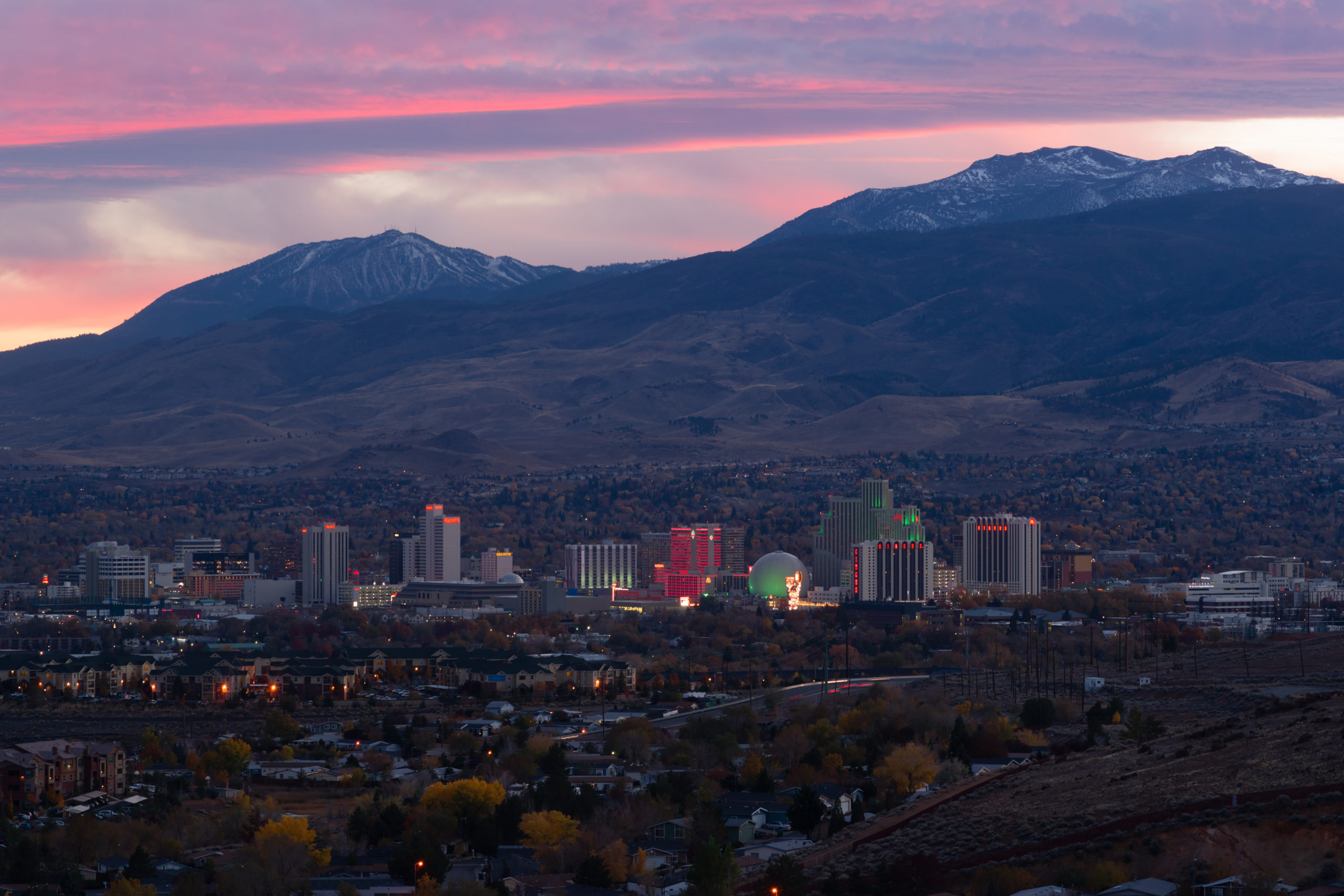 Choosing the Right Commercial Roof Coating for Nevada Weather
For building owners and operators looking to update a commercial roof in Nevada, key factors to consider are weather and energy efficiency. With hot summers and cooler winters, a commercial building in Nevada needs a durable roof system that stands up to thermal shock or temperature extremes and helps manage the energy demand on the building.
Here are some other considerations.
Existing roof type and condition
Climate and weather
Energy efficiency
Sustainability
Tenants and disruption
Durability and longevity
When it comes to selecting a new roofing system for your commercial building, there is no one-size-fits-all solution. Many factors go into choosing the right roof system.
Commercial Roof Solutions for Nevada Weather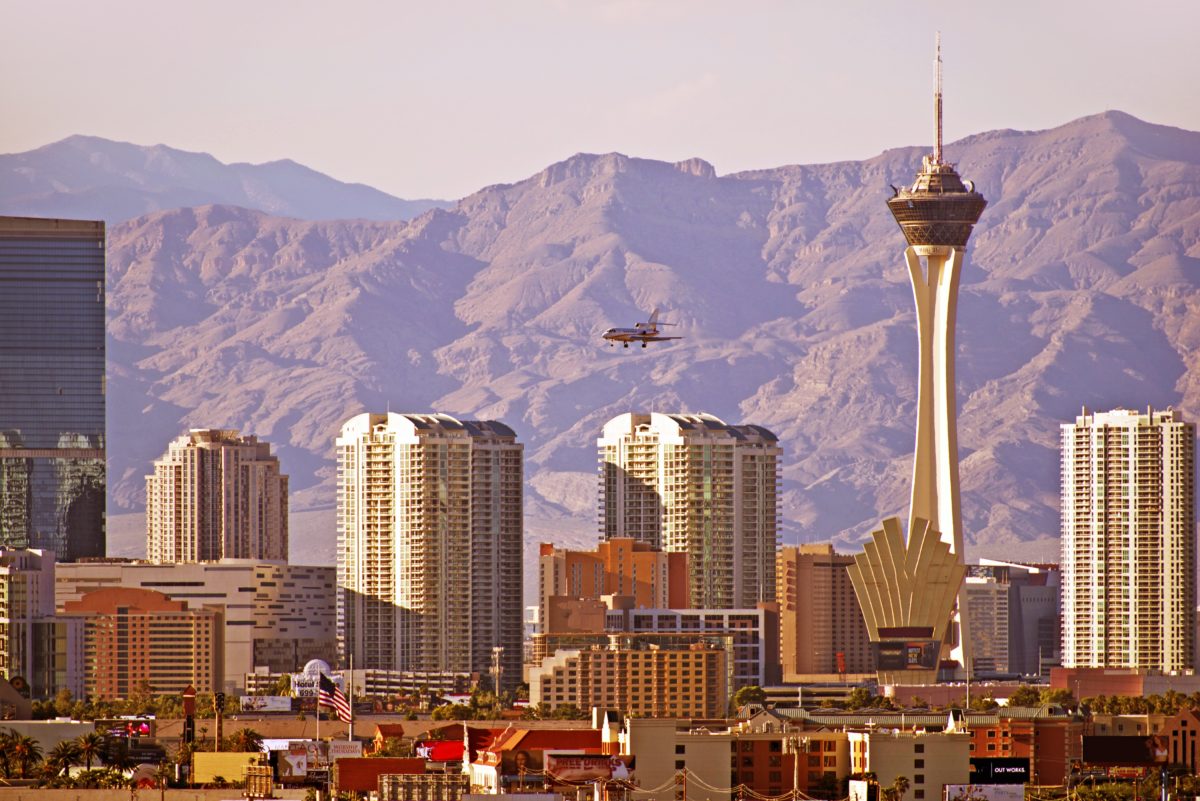 In some ways, Nevada's weather is typical of national averages, while having its own distinct meteorological patterns. As a general rule, Nevada gets significantly less rainfall (8 inches) than the national average (38 inches). Snowfall averages are closer to national (22 inches compared to 28 inches nationally) but these may vary significantly depending on elevation.
One of the most important considerations when choosing a commercial roof system for Nevada weather is heat. The July average high in Nevada is 96 degrees, compared to 85.8 across the country, and Nevada gets 47 more sunny days than the U.S. average. Building owners and operators need to choose roofing materials that will withstand high heat and UV exposure.
Energy Efficiency for Commercial Roofing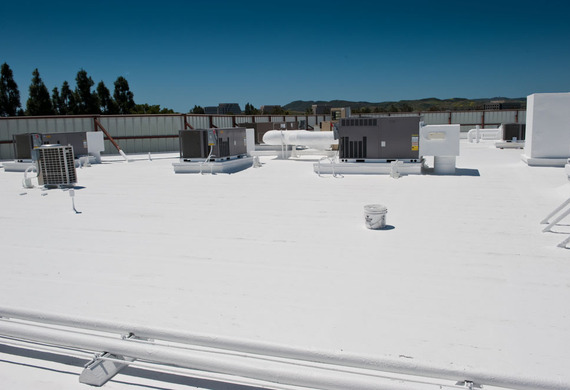 In terms of total surface area, your roof gets exposed to more heat and UV rays than any other part of your building. This is especially true for commercial roofs in warm climates like Nevada.
Traditional roofing materials like asphalt and gravel will absorb this energy and transfer it into the building, making your insulation and air conditioning work harder. Solar energy also ages your roofing materials, decreasing its longevity.
An option that is gaining popularity with contractors and building operators looking for green and energy-efficient roofing solutions is a reflective or cool roof coating. Roof coating products like an asphalt emulsion or acrylic-based Fluid Applied Reinforced Roofing (FARR) system go on white, so they reflect solar energy better than darker-colored roofing materials.
While many roofing contractors will recommend a TPO single-ply membrane roof because of its white color and ease of installation. FARR roof coating systems do the job just as well and can be significantly less expensive to apply. They are applied directly over most existing roof surfaces, have a fully adhered built-in membrane and can be installed with limited disruption to your building's occupants.
These system installations have low odor, noise and add minimal weight to your structure. The finished product is a seamless and leak-proof sustainable roofing system.
Nevada Roofing Solutions That Last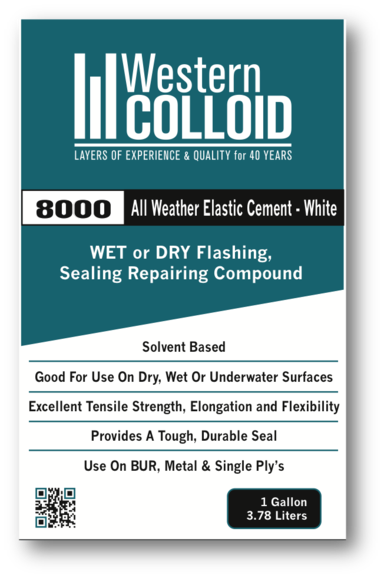 Dropping temperatures will cause roofing materials to contract, and because a roof is made up of many different materials — from your roof coating to elastic cement and flashing cement to the flashings and curbs themselves — these components will expand and contract at different rates, potentially causing weaknesses and cracks where water can get into your building.
In fact, one of the first signs of a deteriorating roof is cracks at seams and joints, or when flashings start to pull away from other roofing materials. These are often caused by thermal expansion and contraction.
Choosing a great all weather elastic cement for your emergency repair kit that can even be applied in wet conditions is a smart move. This product gives you the ability to repair leaks immediately, and it has built-in flexibility to move as the rest of the roof does. In addition, many contractors will choose a white flashing cement product for regular maintenance and touch up of penetrations and curbs or for waterproofing tenant improvements. Instead of cracking, these products are long-lasting, and they stretch or expand with building movement and drastic weather changes. They help extend the life of your roof.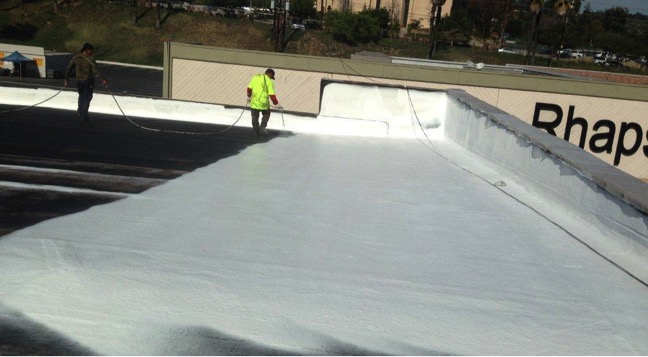 While those hot sunny days are definitely one of the biggest considerations when it comes to selecting a roof coating, you need a leak-free roof that will last. While Nevada may not get tough winters like states farther north, there are still enough days where the temperature dips to freezing that you need to take them into account.
Western Colloid's FARR systems are reflective, flexible and long-lasting. In fact, most of them are even FM 4470-rated for hail: These roof systems have been proven to perform over time. You can be confident they will hold up to even the most extreme weather.
Pairing your elastomeric roof coating system with a durable and flexible elastic cement, like #800 Elastic Cement or the 8000 All-Weather Elastic Cement, means you have a roof built with products designed to work together and to last.
Choosing the right commercial roof coating for your facility in Nevada is about balancing a high solar energy load with cooler night time temperatures, especially through the winter. You should also ensure your product comes from the best roof coating manufacturer: Western Colloid.
For more information on how to select the best roofing systems or coating products for your commercial building, contact Western Colloid to request a consultation.