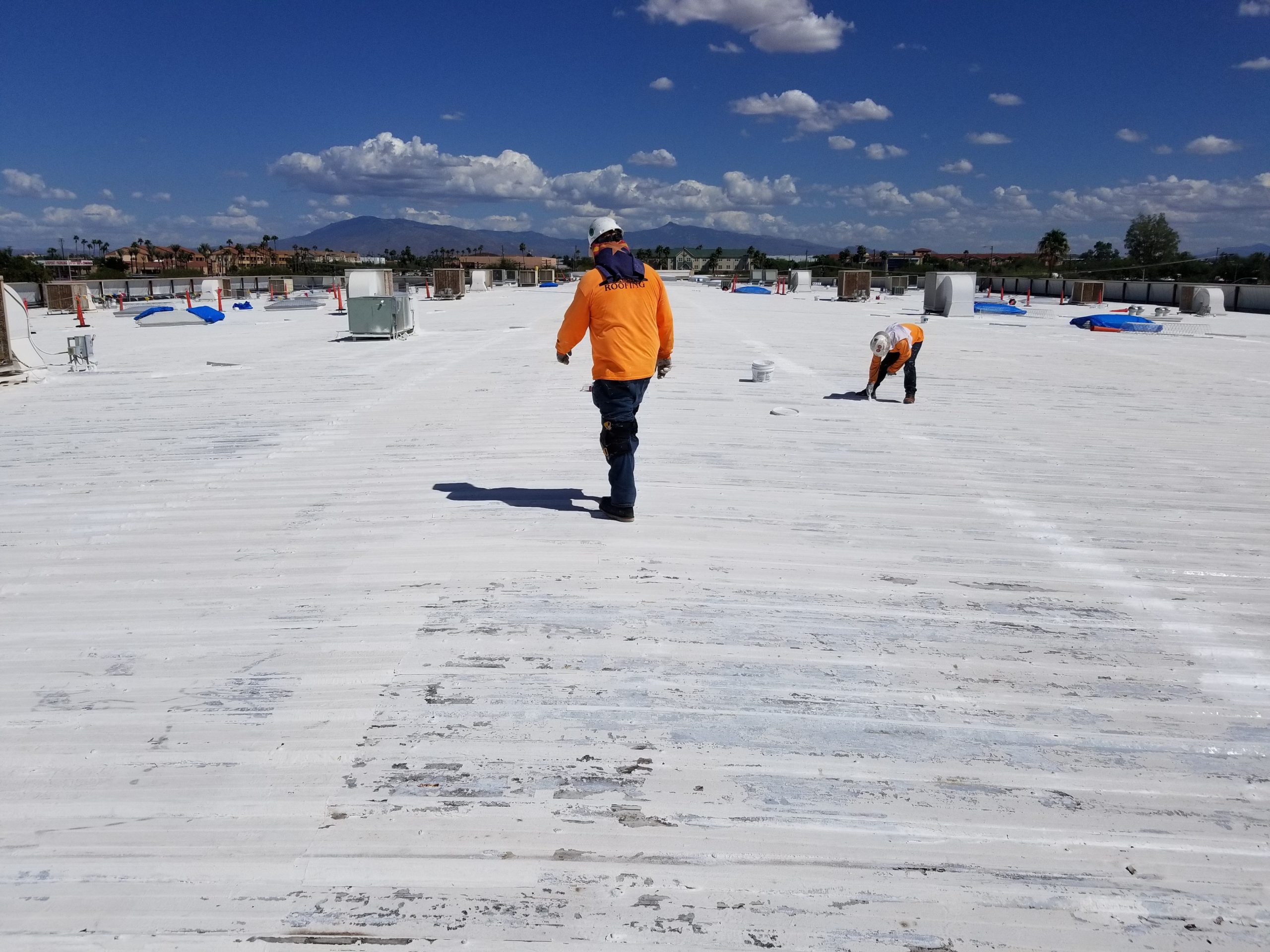 What Is Elastic Cement and When Should You Use It
Elastic cement is an elastomeric compound that can be used as a seal at the intersection of the different elements of your roof system and it will keep the water out.
It is designed to be especially flexible so it will absorb the movement of your building, and it is also used as patching for repairs. It's a heavy-bodied compound and can be applied by brush or trowel. It's formulated to be tough, long-lasting and flexible.
For even more strength and flexibility, you can use it with a polyester fabric using a three-course method. Elastic cement is designed to hold up under stress and withstand different expansion properties.
You probably think of your building's roof as being a fairly static system. After all, you have a roof installed, your facility manager probably goes up to the roof periodically to make sure everything is as it should be, and otherwise, you don't think about it.
The truth is, your roof is, quite literally, constantly shifting. Exposed day in and day out to heat and sun, rain, snow and freezing temperatures, all the elements that make up your roofing system, from the membranes to the flashings, are expanding and contracting, creating slow wear and tear.If metal, asphalt, single ply membranes, gravel ballasts, roof coating products, flashings and penetrations are the materials that make up your roof system, then elastic cement is the flexible seal that moves with it.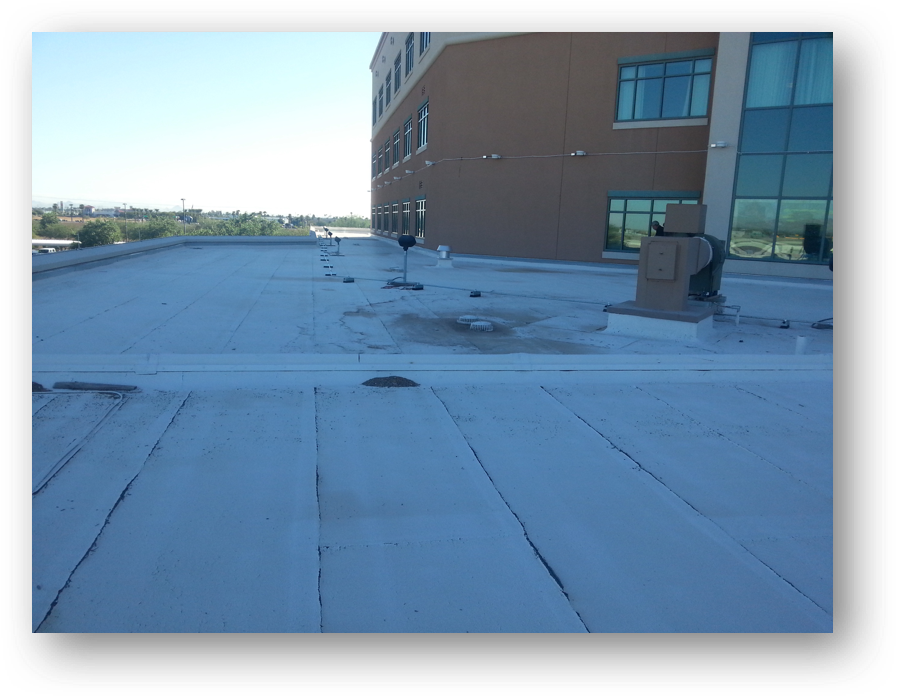 Why Use Elastic Cement?
A high-quality elastic cement is a key component to keeping your roof in good repair. Along with being stronger and more flexible than standard plastic roofing cement, it is non-flammable, water-based and long-lasting. White elastic cement is UV stable and comes with a 10-year warranty.
When Do You Use Elastic Cement?
Products like Western Colloid's #800 Elastic Cement can be safely used on most products without the use of a primer. It can be used in multiple scenarios and throughout your roof's lifespan, from installation through repair, annual maintenance, replacement or recoating.
It's even a great solution in emergency situations if you need a quick fix before larger repairs can be undertaken. As a water-soluble product, it's easy to use, odor-free and simple to clean up after application.
New Roofs
Regardless of what type of roof you have, elastic cement is a great product to have on hand to make sure all the components are sealed and waterproof. Elastic cement can be used to reinforce seams and joints, particularly around curbs, flashings, rooftop exhausts and HVAC equipment.
If you are installing a system that comes with a manufacturer's warranty, you should always use the manufacturer's recommended products to keep your warranty in good standing.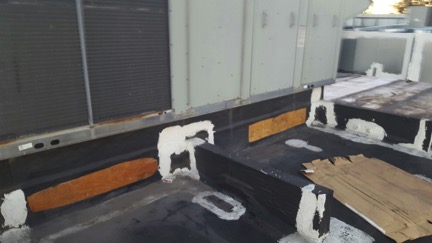 Roof Repairs & Maintenance
For repairs and maintenance, elastic cement is a great choice to extend the overall longevity of your roof system. As part of your regular roof inspection program, you want your facilities staff to identify and repair any potential weak spots in your roofing system and address them before they are so damaged they begin to allow water into your building.
Elastic cement can be used to repair damaged areas in the field of the roof, reseal around flashings and penetrations or to reinforce the seams. Elastic cement used along with polyester fabric makes an even stronger and more flexible repair, especially on seams.
For metal roofs, elastic cement is also a great choice for resealing seams, flashings and screws. And it can be used to repair mobile home, trailer and recreational vehicle roofs.
Plus, elastic cement has great adhesion and can be used to repair stucco, masonry or expansion joints in concrete walls.
#800 Elastic Cement is a good all-purpose sealant and repair compound for several different elements of your building. It's available in both white and black. White is, of course, the most popular color to use on your white cool roof. For installations being completed in cooler weather, the dark color will facilitate faster dry times and should be top-coated with a good quality acrylic coating such #720 ARC ElastaHyde.
A product like #8000 All Weather Elastic Cement is a special formulation that allows it to be applied in wet conditions or even underwater. If you have an active leak, #8000 All Weather Elastic Cement is a great product to have on hand. This is also a good product to have on hand for rain or snow days.
And it can be very handy to have around for emergency repairs in poor weather, as it will help you buy time and prevent further water damage.
Roof Replacement and Recoating
Often, a roof replacement doesn't involve fully removing the existing roof system. Many building codes allow for the installation of a new roof over the existing one, provided the building is structurally able to support the second system. Alternatively, many building owners and operators choose a roof coating like a FARR system to create a durable waterproof roof over the existing one.
Another advantage of a FARR System is that, unlike most roof replacement options, it can be applied over two existing roof systems in most jurisdictions.
Before installing a new roof coating system, you'll want to repair damage to the existing roof with elastic cement. While the new roof will be tough and keep water out, you want to make sure the existing roof is in as good condition as possible before the application of the new system. This gives your new roofing system redundancy that will help it last.
Contractors should clean and address all of the details such as drains, scupper, penetrations, curbs and damaged areas the existing roof using elastic cement and polyester reinforcement as necessary, and ensure they are given adequate time to cure. Once the details are addressed, the new roof or roof coating system can be applied, and you can be confident your roof will withstand the elements for years to come.
Use Elastic Cement for Your Next Project
With winter or a rainy season coming, make sure your roof is in good condition, and conduct any necessary repairs before the weather turns. Because of its long-lasting qualities, it is a smart part of your annual maintenance program. To find out more about #800 Elastic Cement or the #8000 All Weather Elastic Cement and its uses, visit the Western Colloid website.